ABOUT THE EXPERT
Prof Mohammed Muhtaseb, FRCOphth
Consultant Cornea, Cataract and Refractive Surgeon
iLase is the private practice of Consultant Ophthalmic Surgeon, Prof Mohammed Muhtaseb. Based in South Wales, he is one of the very few ophthalmologists working in the UK who is a fellowship-trained specialist in Cornea, Cataract and Refractive Surgery. He holds full specialist registration with the General Medical Council and was appointed as a Consultant in the NHS in 2006.
WHAT OUR PATIENTS SAY
We treat patients from all across Wales and England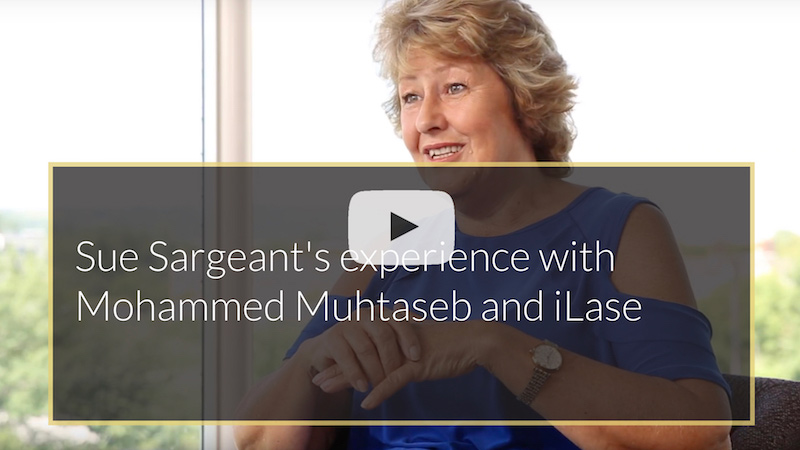 "I would definitely recommend the professor. I think his approach is perfect! If you have any anxieties at all – just check with someone who's had the procedure done. I had no pain at all. I expected a little bit of discomfort – but no pain, that was good. It's life-enhancing and that's not something you can put clearly enough. I didn't realise how green the trees were! It's lovely!"
★★★★★
READ THE HIGHLIGHTS OF PROF MOHAMMED MUHTASEB'S PROFESSIONAL CV
About Prof Mohammed Muhtaseb
1. He adopts a meticulous and tailored approach with every patient
Prof Mohammed Muhtaseb is a highly-skilled surgeon and a globally recognised expert in the field.
Every one of his patients receives world-class treatment, delivered using state-of-the-art technology and techniques.
His ethos is to provide the very best care to his patients, tailored to each patient's unique requirements.
An interesting story
At a private surgery list, an external visitor came to iLase for an arranged visit.
He was amazed to see so many different types of lenses. Almost every patient was receiving a different kind of lens.
He had visited many private ophthalmologists and several private hospitals and had always seen the same surgery with the same type of lens used for every patient. He had never seen a list where five different types of lens implants were used.
Truly understanding every patient's needs and requirements is the foundation of the care each patient receives from Prof Muhtaseb. The only patient Prof Muhtaseb treats, is the one in front of him.
2. He has unparalleled surgical expertise
Prof Muhtaseb receives referrals for challenging and complex cases from other ophthalmic surgical consultants – a testament to the high regard in which his colleagues hold him.
3. He is a safe surgery pioneer
While patient safety is a priority for all healthcare providers, Prof Muhtaseb made a major contribution to improving the safety of cataract surgery when he developed and published the first peer-reviewed cataract risk stratification system in 2004.
This system allows the quantification of risk factors for each individual eye of each patient, leading to individualised counselling on the risk of surgery, and allows him to plan ahead so that additional measures can be put in place to mitigate the risks of surgery.
Prof Muhtaseb's system is used by surgeons and centres around the world and continues to be cited by colleagues undertaking research in this field.
4. He is a teacher and researcher
Prof Muhtaseb teaches junior surgeons and optometrists to maintain the standard of cataract surgery and aftercare for future patients.
He also undertakes clinical research and has presented the results of his work at prestigious international meetings including the European Society of Cataract and Refractive Surgeons (ESCRS), American Society of Cataract and Refractive Surgeons (ASCRS), American Academy of Ophthalmology (AAO), United Kingdom & Ireland Society of Cataract and Refractive Surgeons (UKISCRS), Association for Research in Vision and Ophthalmology (ARVO), European Association for Vision and Eye Research (EVER), amongst others.
5. He has an international reputation
Prof Muhtaseb has been an invited expert speaker at several international conferences, where he shares his expertise and insights with colleagues. Such conferences have included the UKISCRS, the Indonesian Society of Ophthalmologists, and others.
6. He is an innovator
In 2019 he was the first surgeon in Wales to implant the exciting enhanced monofocal lens called the Tecnis Eyhance. This lens provides distance and functional computer distance vision without glasses and can be used for patients that would otherwise be inelgible for a multifocal lens. It offers a premium alternative to a standard monofocal lens for a large number of patients.
In between these early and most recent landmarks, Prof Muhtaseb has published one of the largest European series at the time of IntraCorneal Rings Segments for the treatment of keratoconus.
In 2008 Prof Muhtaseb was the first surgeon in Wales to perform the revolutionary new corneal endothelial keratoplasty (transplant) technique known as DSEK which improved visual outcomes, greatly shortened recovery times, and reduced postoperative complications compared to full-thickness transplant surgery.
Prof Muhtaseb graduated with Distinction from St George's Hospital Medical School, University of London in 1995 and completed his ophthalmology training in London.
He completed three separate sub-specialty training fellowships in each of Cornea Surgery, Refractive Surgery, and Medical Ophthalmology / Neuro-ophthalmology.
Prof Muhtaseb is one of very few ophthalmologists working in the UK who is a fellowship-trained specialist in cornea and refractive surgery.
He is Visiting Professor at the University of South Wales. Before being appointed as a Visiting Professor, he was Distinguished Visiting Fellow at the School of Optometry and Vision Sciences, Cardiff University. Here, he set up modules and taught postgraduate students on the MSc in Clinical Optometry at Cardiff University. Prof Muhtaseb is a provider of continuing education and training for optometrists outside of the MSc course.
Prof Muhtaseb has extensive expertise in cataract and lens implant surgery, especially premium lens technology such as multifocal, toric, enhanced monofocal, multifocal-EDOF, and piggyback lenses.
He is an expert in the treatment of astigmatism as well as presbyopia correction. These treatments help patients to lead active lives free of the need for glasses or contact lenses.
Prof Muhtaseb has also established a contemporary service for keratoconus and other corneal diseases. His innovations have led to several television and newspaper features, which are available to see in the Media section of this website.
Prof Muhtaseb developed a system for risk stratification of cataracts that is used in various centres around the world to better advise and manage patients with cataract.
With such extensive experience in the clinical management of corneal diseases, research and teaching, Prof Muhtaseb offers a modern and comprehensive range of treatments for cataract, refractive, and cornea patients.
Prof Muhtaseb has been an invited speaker at international conferences, where he shared his experiences in the use of innovative technologies.
He moved to South Wales in 2006 to take up his Consultant position and has continuously strived to establish and develop new services for his patients since that time.
Prof Muhtaseb has delivered numerous presentations at prestigious international conferences and has published widely in peer-reviewed journals. He has also been invited to give presentations at Universities and Learned Societies. Some examples of his presentations are given on this page.
United Kingdom and Ireland Society of Cataract and Refractive Surgeons
Prof Muhtaseb appeared as an invited speaker at the UKISCRS on more than one occasion.
European Society of Cataract & Refractive Surgeons
Amongst several presentations at the European Society of Cataract and Refractive Surgeons annual meeting, Barcelona 2009, Prof Muhtaseb was invited to join the Faculty of the highly-rated 'Video Symposium on Challenging Cases'. This symposium brings together surgeons to show surgical video recordings of their most challenging cases and how they were dealt with. It is a very popular and well-attended session in which delegates aim to learn methods for approaching difficult surgical situations.
Indonesia 2014 – Invited Speaker at the National Ophthalmic Congress
Prof Muhtaseb was invited to attend the Indonesian National Ophthalmic Congress to deliver expert presentations on premium lens implants and share his experience of challenging cases. As well as enjoying the high-quality Congress, there was time to enjoy the beautiful surroundings of Yogyakarta and the warm hospitality of his kind hosts.
Cardiff University, School of Optometry
"Advances in the management of Keratoconus". Invited presentation at a special symposium.
In April 2009, Prof Muhtaseb was one of two international experts in the use of INTACS invited to speak about personal experience in the use of INTACS. He also discussed approaches to challenging cases and answered questions from delegates. The meeting was held at the Cabinet War Rooms in Central London. Pictured are (left to right): Arnold Flores of Addition Technology, Prof Joseph Colin from France, and Ian Ponsford of Kestrel Ophthalmics.
American Academy of Ophthalmology
Prof Muhtaseb presents his original paper on Cataract Risk Stratification in the Arena of the Convention Centre in Anaheim, California. This imposing venue was attended by some of the world's opinion leaders in cataract and refractive surgery, and a wider audience of surgeons in practice from around the world.
After his general ophthalmic training, Prof Muhtaseb completed one fellowship in advanced corneal surgery (Moorfields Eye Centre at St George's Hospital, London) and one fellowship in inflammatory eye diseases and neuro-ophthalmology (St Thomas' and King's College Hospitals).
He then moved to the Greek island of Crete, the home of modern LASIK, and spent nine months in a dedicated refractive surgical fellowship with a renowned expert refractive surgeon. There, he gained extensive hands-on experience of various refractive surgical procedures, pre- and post-operative patient management, as well as research that has led to numerous presentations at prestigious international conferences.
Having used several different excimer lasers, Prof Muhtaseb has an in-depth knowledge of their relative advantages and disadvantages. He will only use state-of-the-art equipment that delivers high quality, safe treatment tailored to your needs.
Prof Muhtaseb returned from Crete to take up a post as a Consultant Cornea Surgeon in South Wales and has been delivering modern cornea services ever since.
He remains active in teaching junior doctors, undertaking research, delivering presentations at international conferences, publishing scientific papers in the peer-reviewed literature, and reviewing papers for major ophthalmic journals.
Prof Muhtaseb maintains his enthusiasm for research and supervises trainee doctors undertaking research.
He has published the results of his clinical research widely in the peer-reviewed literature and is a reviewer for many prestigious journals.
He has presented his work to international conference audiences in Europe, Asia and the USA.
Prof Muhtaseb's surgical results are world-class and have been presented and published internationally.
Despite taking referrals for high-risk and complex cataracts, Prof Muhtaseb has a surgical safety record that is superior to the national average. His PCR rate is <1% compared to the national average of 1.8%.
Cataract surgery
Refractive Lens Exchange
Astigmatism treatment
Presbyopia correction
Premium lens implants including
Multifocal lens implants
Multifocal toric lens implants
Enhanced monofocal lens implants
Monofocal toric lens implants
Multifocal Piggyback Lenses
Corneal Grafts
Keratoconus treatment
Collagen Cross-linking
INTACS
Laser Eye Surgery
Phakic IOL
Bangladesh
In March 2008, Prof Muhtaseb had the great fortune to participate in a surgical expedition in collaboration with the Impact Foundation. This is a charity whose objective is to reduce disability around the world through advocacy, education and intervention. Their West Sussex office is experienced in arranging for UK-based surgeons to go to centres in Asia and treat patients in the fields of orthopaedics, ENT and ophthalmology.
He travelled with friend and colleague, Mr Ali Mearza FRCOphth, to two locations: Ashuganj, capital of Brahmanbaria province to the East of Dhaka, and Chuadanga in the West.
At Ashuganj, the pair stayed on Impact's floating hospital. This houses accommodation, clinics, a laboratory, a ward, a surgical suite with two operating tables, and a seminar room on the top deck.
At Chuadanga they found a dedicated hospital building in the conventional sense, set in the grounds of a local nobleman's house that had been donated to Impact some time previously.
In both settings, the staff were utterly dedicated to serving the population and the patients passed smoothly and effectively through the system from registration to post-operative examination and discharge.
Burma
In April 2004, Prof Muhtaseb had the privilege of making a visit to Burma with his colleague and good friend Mr Ali Mearza FRCOphth.
Based at the Watchet Jivitadana Hospital, 1-2 hours outside of Mandalay, they conducted clinics that were open to everybody and took surgical cases to the operating theatre each day.
The pair operated for most of the day with the bulk of the caseload comprised of very dense cataracts.
Other cases included pterygia, glaucoma, trachoma and microbial keratitis. Our hosts were amongst the warmest, most hospitable (not to mention humble) people that we have met. A true pleasure to have met them and worked amongst them
Ghana
In July 2009, Prof Muhtaseb was privileged to contribute to a project in the city of Ho in Ghana. Ho is the capital of the Volta Region in the far eastern territory of Ghana, on the border with Togo.
The population of Ho is 1.5 million people and they had little eye care since the sad passing away of their ophthalmologist in early 2007. Prof Muhtaseb's objective was to help the Regional Hospital in Ho to establish an efficient surgical eye service and he was able to work with the very able and eager local staff to fulfil this objective.
He also performed a high number of cataract operations and was very pleased with the progress that he had made by the end of his journey.
Discover the number one mistake patients make when choosing cataract surgery
Unfortunately, most people only find this out after having cataract surgery. The information in this Wales Cataract Guide could save you frustration and worry. Simply click the button below to give us your email and we'll send you this life changing guide.
WHAT OUR PATIENTS SAY
We treat patients from all across Wales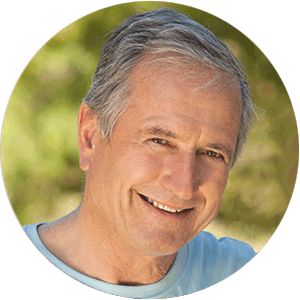 "I would like to thank you most sincerely for the laser surgery you performed to improve my eyesight. It really has improved the quality of my life and I feel like a new person."
★★★★★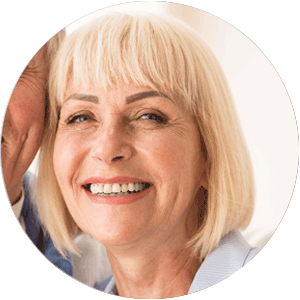 "I was given a choice of lenses and detailed information before making my decision. I am now able to drive and read without glasses. It was entirely painless and the care I received before and after the procedures was excellent."
★★★★★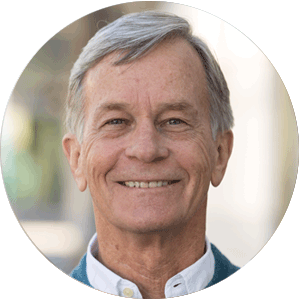 "I was very impressed with the preop eye assessment and the consultation by Mr Muhtaseb explaining the options properly, sensibly and in detail focusing on my individual situation. Surgery (PRK) went well, and the results are excellent."
★★★★★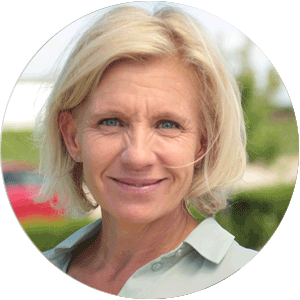 "My vision is really clear. I easily read the Sunday paper without glasses the day after my surgery."
★★★★★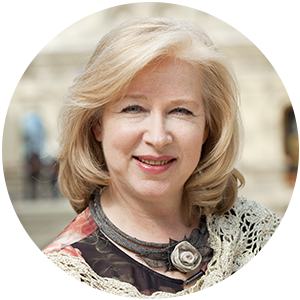 "Today I walked into work, enjoying seeing birds (I hadn't realised how few I'd been seeing). The cloud to my left eye has gone, and I have been able to read, type, teach without needing my glasses once."
★★★★★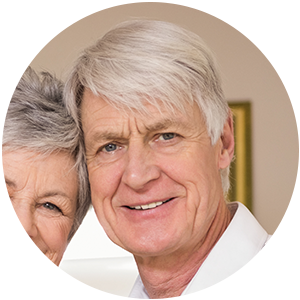 "Thank you so much for your kind and attentive care of my eyesight. Wonderful work! It is now a treat to have good binocular sight again!"
★★★★★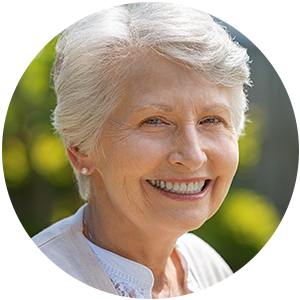 "I am just sending you this message to say that my optician seemed amazed at how well I am able to see and was very happy with everything. Thank you so much. I am really thrilled!"
★★★★★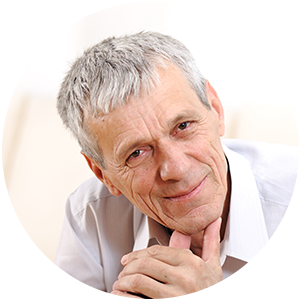 "Mr T. called and asked me to pass a message to yourself stating that he had a marvellous experience with his visit and wanted to thank you very much for your time this morning. He said you were a proper gentleman and that he thought very highly of you."
★★★★★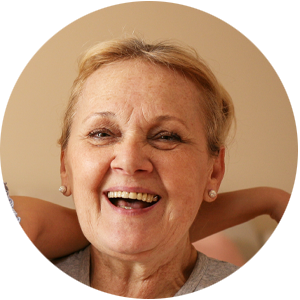 "A very grateful thank you to you and your team for the operations that have enhanced my sight so much. It is a wonderful feeling to have my confidence back both in walking and driving"
★★★★★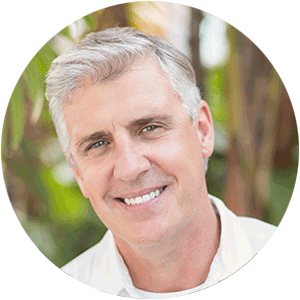 "Many thanks to 'The No. 1 Medic'."
★★★★★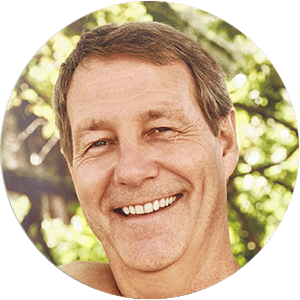 "Thank you so much, you've changed my life forever."
★★★★★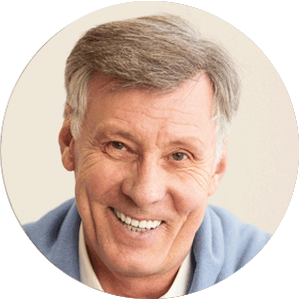 "Mr Mutaseb and his team were very professional , friendly and reassuring and held a no hassle policy on having to follow through with any procedure for laser correction. The procedure could not have run smoother and the after care was excellent."
★★★★★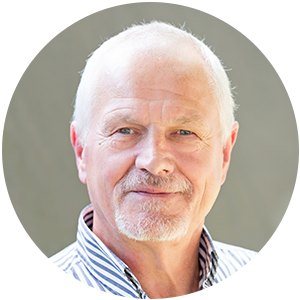 "I'm absolutely delighted with the vision in my eye following cataract surgery. The only problem is that I can no longer hit the golf ball out of sight!"
★★★★★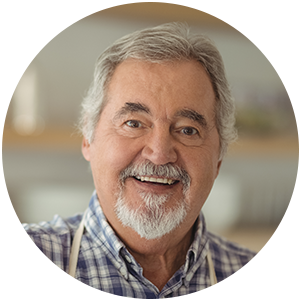 "Thank you for fixing my left eye."
★★★★★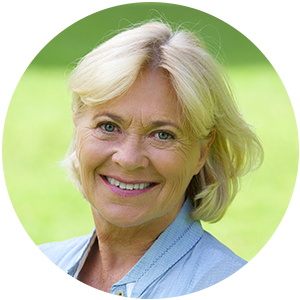 "Thank you so much for the care and attention you gave me during my cataract operation. Much appreciated.
You are the best. Thank you."
★★★★★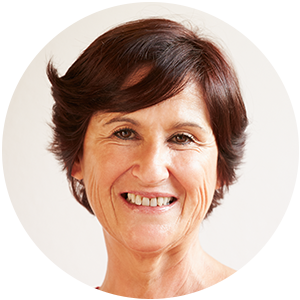 "Thank you for the care, help and being wonderful."
★★★★★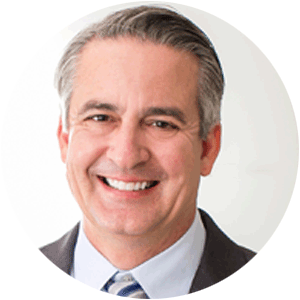 "I am very happy with Mr Muhtaseb's professional, detailed and careful approach to my surgery. I have had successful surgery and am very happy with the result. This has been a life changing surgery for me."
★★★★★
"Thank you for all that you have done. I would not have gone through it without the complete trust I have in you. Thanks again."
★★★★★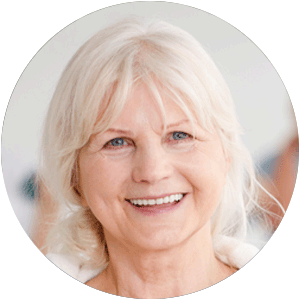 "It's fantastic. I feel like a new person."
★★★★★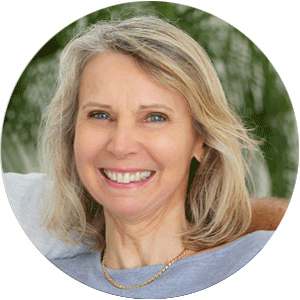 "Thank you for taking such good care of me during my LASIK surgery – I was terrified! I am so pleased with the outcome, which was pretty much instant – it has made such a difference to my life not having to wear glasses all the time."
★★★★★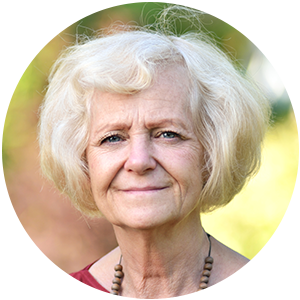 "I would like to thank you for operating to remove my cataracts in both my eyes. It is the first time in my life that I'm able to see without glasses or contact lenses. I've been short-sighted since I was a child when I used to sit at the front of the class in school to see the blackboard. Once again thank you, I'm so grateful to you."
★★★★★
"I reviewed Mrs A in my clinic today, where she tells me she is extremely grateful to you for her recent right cataract surgery. She is absolutely delighted with the result, although very disappointed that she is now able to see the wrinkles in the mirror!"
★★★★★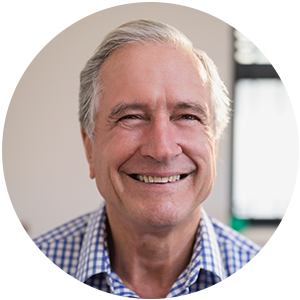 "I would like to take this opportunity to thank you and your surgical staff for making my life so much better after my two cataract operations. It has meant a massive change to my life, both physically and mentally. It is literally like a massive cloud has been lifted from my life and taken me back years."
★★★★★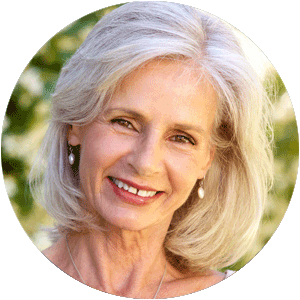 "Many thanks to you and your team for all the kindness, care and expertise shown to me when having my cataracts removed. It is lovely to have a new lease of life."
★★★★★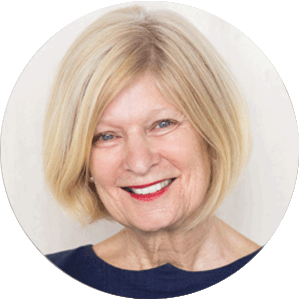 "I can't thank you enough for the gift your ability as a surgeon has given me. I am like a child with a wonderful new toy. I can see the world anew."
★★★★★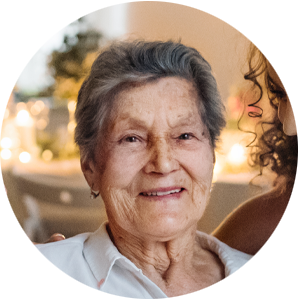 "I'm amazed at how much I can see."
★★★★★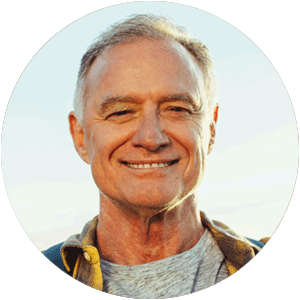 "I made my highest break in years last week. It was 137!"
★★★★★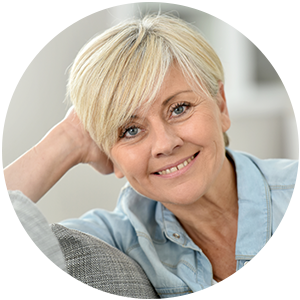 "Thank you for the amazing operations – they have made a wonderful difference. I enjoy seeing the world so well!"
★★★★★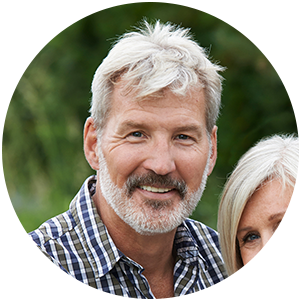 "Thank you for your time and patience. I haven't that much care [afforded] to me, and you have a wonderful team around you.
Once again, big thank you."
★★★★★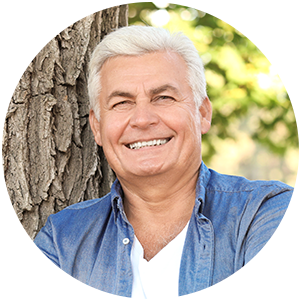 "I would like to thank you for the cataract surgery to both my eyes, which for me have been life-changing. From being barely legal to drive even with glasses, not being able to recognise faces while out walking and not being able to see the racing marks while out sailing, I have been able to consign those to history."
★★★★★
We have replaced the images of real patients who provided these testimonials to protect their privacy.