How to pay
CONVENIENT PAYMENT OPTIONS TO SUIT YOUR TIMESCALE AND BUDGET
HOW TO PAY
In these toggles we explain everything you need to know about paying for your treatment
We offer multiple payment methods to make paying for your consultation and treatment as convenient as possible. These will depend on the location of your consultation and treatment.
We can provide details upon request.
We are partnered with Omni Capital Retail Finance and can offer finance for all of our eye surgery procedures.
Our finance options could make it easier to spread the cost of surgery over a number of months.
A minimum 10% deposit is required, and the remaining balance is split over your chosen monthly period of either 6, 10 or 12 months at a rate of 0% Representative APR.* **
*Credit is subject to status, Terms and Conditions Apply.
** Credit arrangements and terms vary at different hospitals.
If you have cataract surgery with the NHS, you will usually be offered monofocal lenses, which have a single point of focus. This means the lens will be fixed for either near or distance vision, but not both.
When a patient elects to pay for private cataract surgery they are ensuring that certain variable factors are brought within their control. These include:
Tailored treatment designed to achieve your goals
At iLase, we offer multifocal lens implants that provide greater reading vision without the need for glasses after cataract surgery.
As an iLase patient, you will have access to a wide variety of lens implant types that provide a range of visual outcomes to suit your requirements.
These lenses can provide glasses-free vision for distance vision, intermediate vision (using computers etc.) and near vision (reading, text messages, etc.)
We help people return to a wide range of active lifestyles, including:
Driving; whether driving locally or across Europe, whether driving privately or professionally
Reading
Sailing
Trekking
Dancing
Painting
Horse riding
Golf
Clay pigeon shooting
Orienteering
Gardening
Medicine and surgery
Lecturing
Computer work
Photography and printing
And many, many other lifestyles and requirements
Prof Mohammed Muhtaseb takes time and care to understand your specific requirements, then discusses the best way of helping you to achieve those goals, ensuring that your care is personalised at each stage of the journey.
The timing of surgery
The patient chooses when to have the surgery. Waiting lists are not a consideration.
Choose your surgeon
The patient chooses which surgeon to see in the private hospital and ensures that their chosen surgeon will be the person that actually performs the operation. This is not the case in other settings.
That the surgeon will be a consultant ophthalmologist, rather than a surgeon in training.
In the private setting a patient can be sure that their surgery will not be performed by a consultant ophthalmic surgeon and that no training will be undertaken.
However, it is important for patients to be aware that not all surgeons that use the title of Consultant are on the Specialist Register of the General Medical Council. Some are Locum Consultants that carry out work as independent practitioners but are not on the Specialist Register. This means they would not be eligible to become a substantive consultant in the NHS and carry all the responsibilities of such a position.
In addition to these essential aspects of private treatment with any consultant ophthalmologist, there are several vital components of the care that Prof Muhtaseb provides to his patients. These include:
Recover faster and get your life back sooner
Prof Muhtaseb performs microincision cataract surgery, with faster recovery and quicker return to normal life.
Our care doesn't stop when you leave the hospital
Closely supervised aftercare, working with your optometrist and GP.
Experience, expertise, and excellence
Prof Muhtaseb is a Consultant Ophthalmologist and Visiting Professor of Cornea, Cataract and Refractive Surgery, with a wealth of experience and knowledge gained from over 22 years of practice. He takes referrals for complex cases from other ophthalmologists, he presents and publishes clinical research internationally, and reviews papers for international journals
Safety and quality
Prof Muhtaseb has developed, published and utilises a system of cataract risk analysis that allows for risk mitigation. He employs state-of-the-art diagnostic equipment and implements the latest published evidence to ensure the quality and safety of the service you receive.
Collaborative care
Close communication with your GP, optometrist, and any other clinicians involved in your medical care. This ensures optimal preparation for your surgery, as well as personalised aftercare throughout your post-operative recovery.
Direct access to us whenever you want or need it
Direct telephone and email access to the practice coordinator (avoiding the need to go through hospital switchboards)
WHAT OUR PATIENTS SAY
We treat patients from all across Wales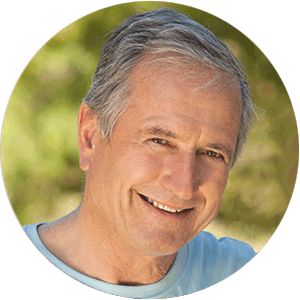 "I would like to thank you most sincerely for the laser surgery you performed to improve my eyesight. It really has improved the quality of my life and I feel like a new person."
★★★★★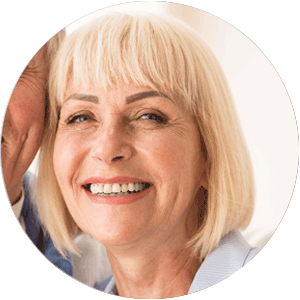 "I was given a choice of lenses and detailed information before making my decision. I am now able to drive and read without glasses. It was entirely painless and the care I received before and after the procedures was excellent."
★★★★★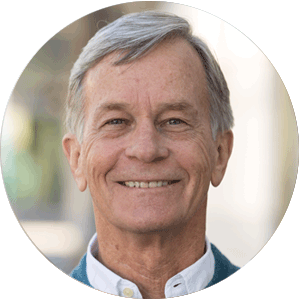 "I was very impressed with the preop eye assessment and the consultation by Mr Muhtaseb explaining the options properly, sensibly and in detail focusing on my individual situation. Surgery (PRK) went well, and the results are excellent."
★★★★★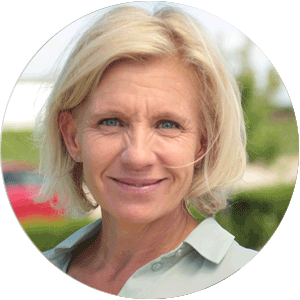 "My vision is really clear. I easily read the Sunday paper without glasses the day after my surgery."
★★★★★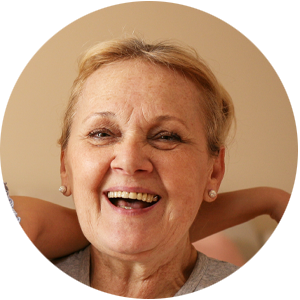 "A very grateful thank you to you and your team for the operations that have enhanced my sight so much. It is a wonderful feeling to have my confidence back both in walking and driving"
★★★★★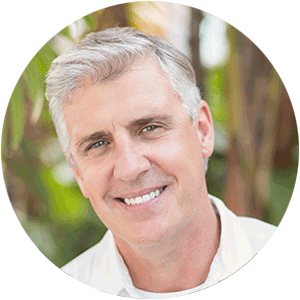 "Many thanks to 'The No. 1 Medic'."
★★★★★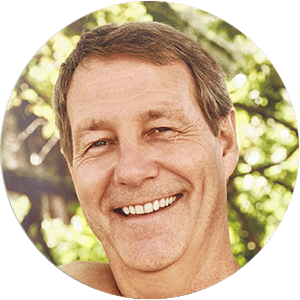 "Thank you so much, you've changed my life forever."
★★★★★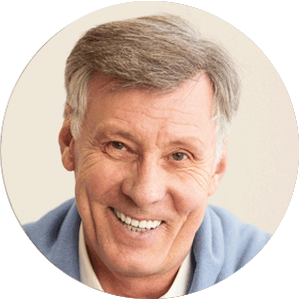 "Mr Mutaseb and his team were very professional , friendly and reassuring and held a no hassle policy on having to follow through with any procedure for laser correction. The procedure could not have run smoother and the after care was excellent."
★★★★★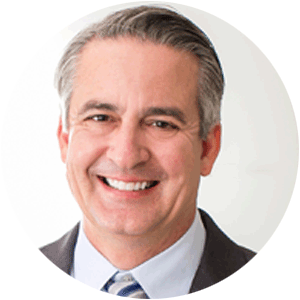 "I am very happy with Mr Muhtaseb's professional, detailed and careful approach to my surgery. I have had successful surgery and am very happy with the result. This has been a life changing surgery for me."
★★★★★
"Thank you for all that you have done. I would not have gone through it without the complete trust I have in you. Thanks again."
★★★★★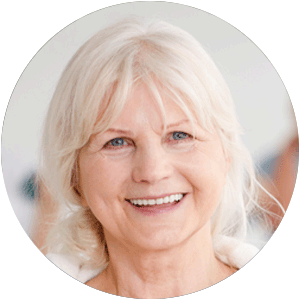 "It's fantastic. I feel like a new person."
★★★★★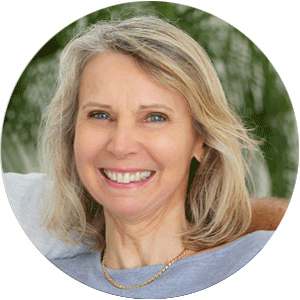 "Thank you for taking such good care of me during my LASIK surgery – I was terrified! I am so pleased with the outcome, which was pretty much instant – it has made such a difference to my life not having to wear glasses all the time."
★★★★★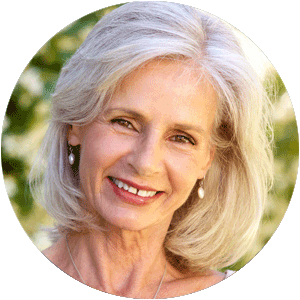 "Many thanks to you and your team for all the kindness, care and expertise shown to me when having my cataracts removed. It is lovely to have a new lease of life."
★★★★★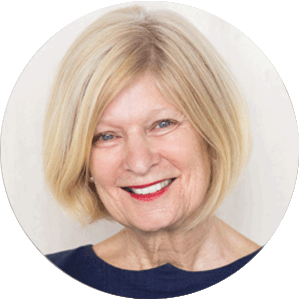 "I can't thank you enough for the gift your ability as a surgeon has given me. I am like a child with a wonderful new toy. I can see the world anew."
★★★★★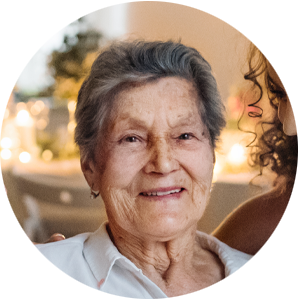 "I'm amazed at how much I can see."
★★★★★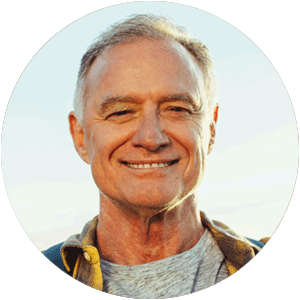 "I made my highest break in years last week. It was 137!"
★★★★★
Patients will form queues for post-COVID cataract surgery. You can make progress towards clear vision (and beat the queue for surgery) by having your first appointment from the safety of your home
Meet online with our surgeon, Prof Muhtaseb, and get a clear answer about all of your cataract surgery options (including the little known possibility of fixing your reading and/or distance vision at the same as you fix your cataracts). Critically, after your video appointment, you will have the opportunity to secure your spot in the waiting list once our clinic re-opens. Click the button below now to book your video consultation…