KERATOCONUS TREATMENT EXPLAINED
In these toggles we explain what you need to know about keratoconus treatment
INTACS or intracorneal rings, are clear, thin prescription inserts placed in the periphery of the cornea during a brief procedure.
INTACS inserts can treat:
Keratoconus
Pellucid marginal degeneration
Corneal ectasia
INTACS inserts are a great solution if you are intolerant to contact lenses and if your only other option may previously have been a corneal transplant.
INTACS SK
INTACS SK corneal inserts are used to treat severe keratoconus, achieving a greater effect than regular INTACS in these advanced cases.
INTACS inserts reshape the curvature of the cornea from within, without removing any corneal tissue. You cannot feel them, and they are no more visible than a contact lens.
Imagine your cornea as a tent with a curved top. If you push out the sides of the tent, the top flattens. Similarly, when INTACS inserts are placed in the sides of the cornea, they flatten the central cornea and so reshape the cornea towards a more natural curvature.
INTACS inserts change the curvature of your eye by adding ultra-thin ring segments. They can be removed entirely if necessary, returning your eyes to their preoperative condition.
Adding volume in the periphery of the cornea causes a flattening effect to reduce the curve of the cornea more centrally. This reduces the degree of myopia and astigmatism, so improving the level of vision that can be achieved without glasses or contact lenses.
Furthermore, by reducing the corneal curvature, INTACS increase the likelihood of being able to fit and tolerate contact lenses. It may even be possible to use soft contact lenses to achieve the best visual results.
If you have keratoconus but are contact lens intolerant, the goal of the INTACS procedure is to improve functional vision with contact lenses or glasses and in some cases without them.
INTACS SK
The main difference is that the SK version is placed slightly closer to the centre of the cornea, with a diameter of 6mm. This gives a greater flattening effect on the cornea.
After the procedure
After the procedure, there may be a single small stitch in the cornea. If so, we will remove this after a few weeks.
We will give you drops to use after the procedure.
These will be:
Antibiotic / anti-inflammatory drops for four weeks
Lubricating artificial tear drops to use as required
We will arrange follow-up examinations and monitor you carefully after your procedure.
The INTACS procedure does not prevent you from having a corneal transplant in the future if this is required. However, INTACS may ultimately be found to delay or prevent the need for a corneal transplant, by helping to keep the cornea nearer to its natural shape.
If your keratoconus requires a combination treatment of INTACS followed by corneal collagen cross-linking (CXL), we will usually wait for 1 – 3 months after the INTACS before we proceed to perform CXL.
INTACS treatment may sometimes not provide the desired outcome; the INTACS segments may extrude and need to be removed; the cornea may attract growth of blood vessels and the segments may need to be removed; and sometimes there can be thinning of the cornea over the INTACS segments.
The main alternative to INTACS is to continue with glasses or contact lenses as the main route to visual rehabilitation. If these have been unsuccessful they are likely to remain so as time passes by.
INTACS have a high success rate for treating contact lens intolerance and allowing patients to wear contact lenses more comfortably.
The success rate reduces the more advanced the keratoconus, so it is not possible to provide an overall success rate as a % since every case will be different and should be assessed individually.
When can I get new glasses/contact lenses?
The shape of the cornea will typically take three months (or longer) to stabilise, and during this time your vision will fluctuate. Only once the cornea has become stable should you consider glasses or contact lenses for definitive correction of any residual refractive error.
Some people choose to seek temporary glasses or contact lenses during the recovery period. There is no objection to this, but the prescription may change until the cornea becomes stable.
INSURERS
We are proud to be associated with top quality private medical insurance
Discover the number one mistake patients make when choosing cataract surgery
Most people have cataract surgery without knowing about all the options they actually have surrounding cataract surgery. Unfortunately, most people only find this out after having cataract surgery. The information in this Wales Cataract Guide could save you frustration and worry. Simply click the button below to give us your email and we'll send you this life changing guide:
WHO WE SERVE
If you can see yourself below, then we can help you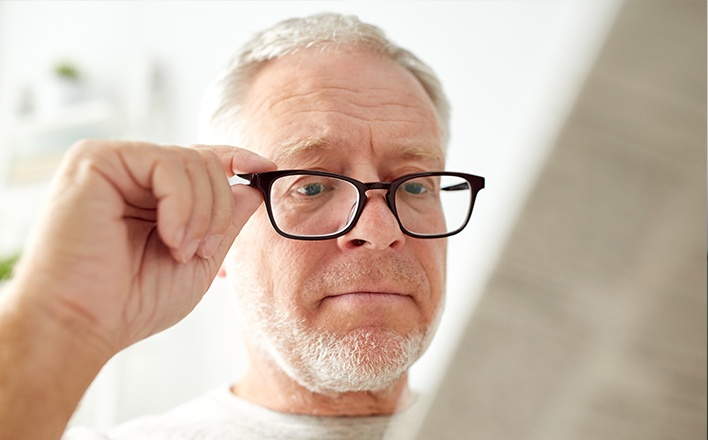 You're over 45 and would love to read again without glasses
Unfortunately, reading glasses or varifocals get in the way of many of the things you most enjoy. Yes, spectacles help, but they are annoying little appendages that you lose or must clean to see clearly.
If you feel annoyed, anxious and limited by reading glasses or varifocal spectacles, we can help. Don't let your favourite hobbies become tiring chores.
Be free from reading specs for good. Experience the liberation from squinting and headaches that you might have already begun to accept as part of life.
Instead, look forward to enjoying everything that your vision has to offer. Whether you enjoy reading, gardening, or the great outdoors, everything looks better when your eyes see as young as you feel.
Get a new lease on life. Contact us today and take the first step towards a better life.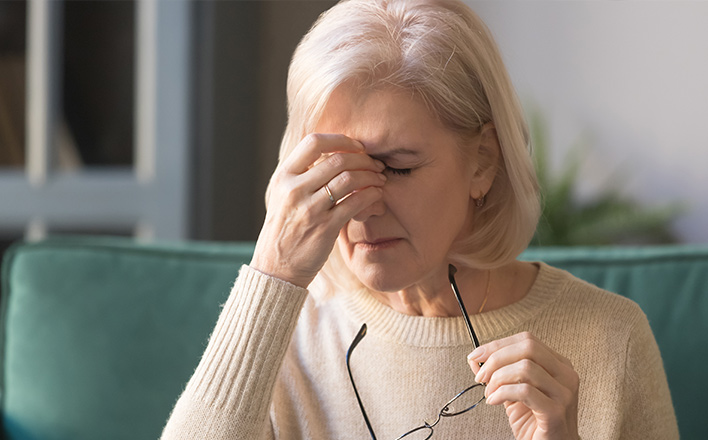 Your vision is yellowing, duller, and cataracts are forming. You feel like your eyes are letting you down
The effect on your life can vary from being slightly frustrating, through to significantly affecting your ability to function independently, or even causing a devastating reduction in vision.
Before you developed cataracts, you were living a full life. You may enjoy the outdoors, have indoor hobbies or enjoy travelling. Or, perhaps you have finished working and are now taking the time to enjoy everything you may have missed when you were busy making a living.
Sadly, your eyes now dull the shine of life's beautiful landscape. The trees, the flowers and even the sky don't seem as bright as they used to look.
Get your life back without the compromise. Experience what life used to look like. Even better, if you've worn glasses or contact lenses, discover the incredible once-in-a-lifetime opportunity that modern cataract surgery affords.
WHAT OUR PATIENTS SAY
We treat patients from all across Wales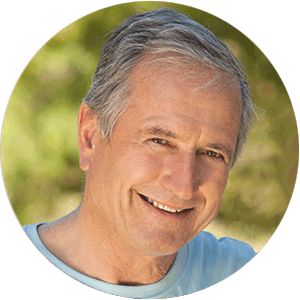 "I would like to thank you most sincerely for the laser surgery you performed to improve my eyesight. It really has improved the quality of my life and I feel like a new person."
★★★★★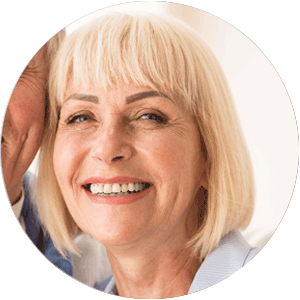 "I was given a choice of lenses and detailed information before making my decision. I am now able to drive and read without glasses. It was entirely painless and the care I received before and after the procedures was excellent."
★★★★★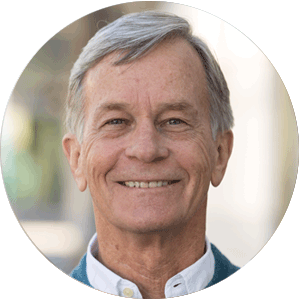 "I was very impressed with the preop eye assessment and the consultation by Mr Muhtaseb explaining the options properly, sensibly and in detail focusing on my individual situation. Surgery (PRK) went well, and the results are excellent."
★★★★★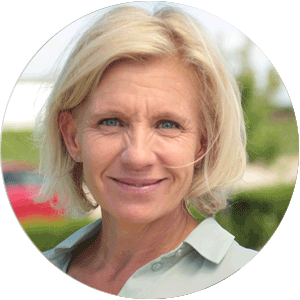 "My vision is really clear. I easily read the Sunday paper without glasses the day after my surgery."
★★★★★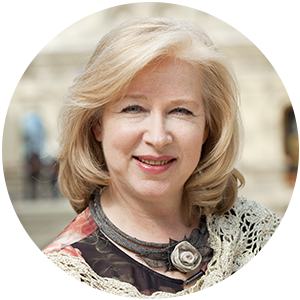 "Today I walked into work, enjoying seeing birds (I hadn't realised how few I'd been seeing). The cloud to my left eye has gone, and I have been able to read, type, teach without needing my glasses once."
★★★★★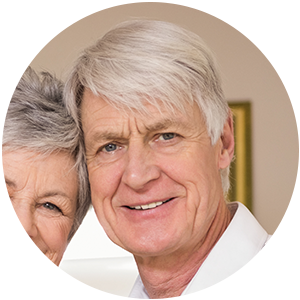 "Thank you so much for your kind and attentive care of my eyesight. Wonderful work! It is now a treat to have good binocular sight again!"
★★★★★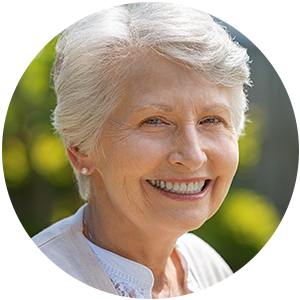 "I am just sending you this message to say that my optician seemed amazed at how well I am able to see and was very happy with everything. Thank you so much. I am really thrilled!"
★★★★★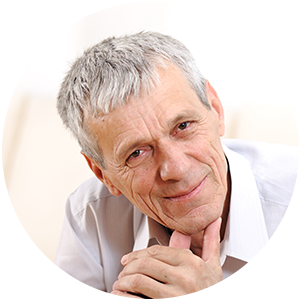 "Mr T. called and asked me to pass a message to yourself stating that he had a marvellous experience with his visit and wanted to thank you very much for your time this morning. He said you were a proper gentleman and that he thought very highly of you."
★★★★★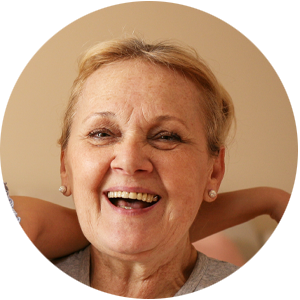 "A very grateful thank you to you and your team for the operations that have enhanced my sight so much. It is a wonderful feeling to have my confidence back both in walking and driving"
★★★★★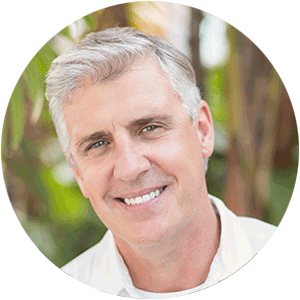 "Many thanks to 'The No. 1 Medic'."
★★★★★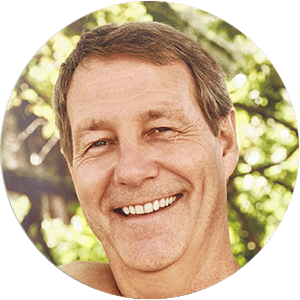 "Thank you so much, you've changed my life forever."
★★★★★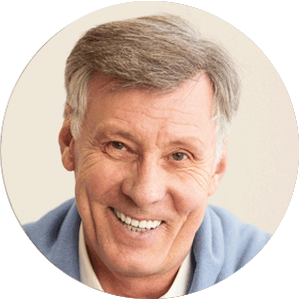 "Mr Mutaseb and his team were very professional , friendly and reassuring and held a no hassle policy on having to follow through with any procedure for laser correction. The procedure could not have run smoother and the after care was excellent."
★★★★★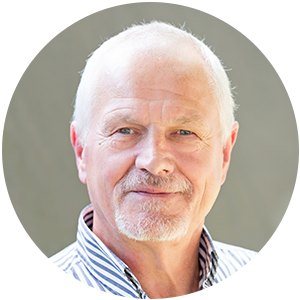 "I'm absolutely delighted with the vision in my eye following cataract surgery. The only problem is that I can no longer hit the golf ball out of sight!"
★★★★★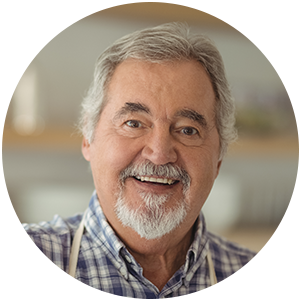 "Thank you for fixing my left eye."
★★★★★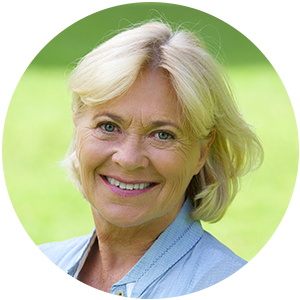 "Thank you so much for the care and attention you gave me during my cataract operation. Much appreciated.
You are the best. Thank you."
★★★★★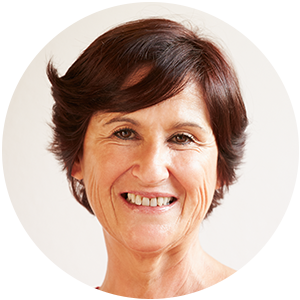 "Thank you for the care, help and being wonderful."
★★★★★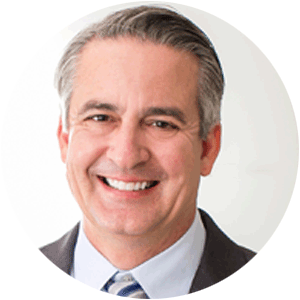 "I am very happy with Mr Muhtaseb's professional, detailed and careful approach to my surgery. I have had successful surgery and am very happy with the result. This has been a life changing surgery for me."
★★★★★
"Thank you for all that you have done. I would not have gone through it without the complete trust I have in you. Thanks again."
★★★★★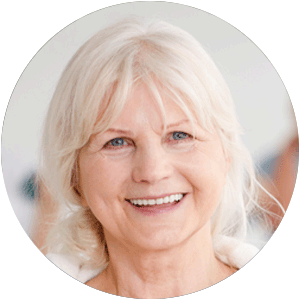 "It's fantastic. I feel like a new person."
★★★★★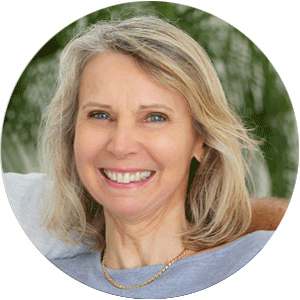 "Thank you for taking such good care of me during my LASIK surgery – I was terrified! I am so pleased with the outcome, which was pretty much instant – it has made such a difference to my life not having to wear glasses all the time."
★★★★★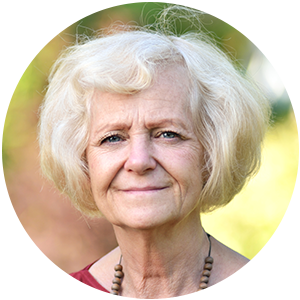 "I would like to thank you for operating to remove my cataracts in both my eyes. It is the first time in my life that I'm able to see without glasses or contact lenses. I've been short-sighted since I was a child when I used to sit at the front of the class in school to see the blackboard. Once again thank you, I'm so grateful to you."
★★★★★
"I reviewed Mrs A in my clinic today, where she tells me she is extremely grateful to you for her recent right cataract surgery. She is absolutely delighted with the result, although very disappointed that she is now able to see the wrinkles in the mirror!"
★★★★★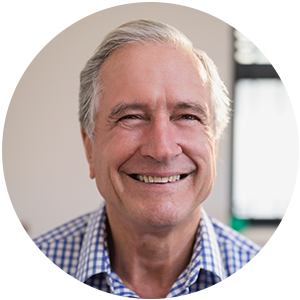 "I would like to take this opportunity to thank you and your surgical staff for making my life so much better after my two cataract operations. It has meant a massive change to my life, both physically and mentally. It is literally like a massive cloud has been lifted from my life and taken me back years."
★★★★★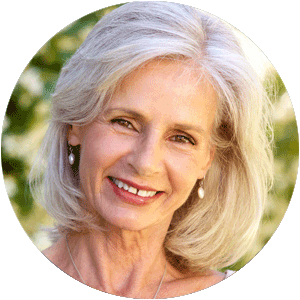 "Many thanks to you and your team for all the kindness, care and expertise shown to me when having my cataracts removed. It is lovely to have a new lease of life."
★★★★★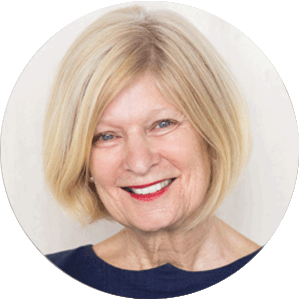 "I can't thank you enough for the gift your ability as a surgeon has given me. I am like a child with a wonderful new toy. I can see the world anew."
★★★★★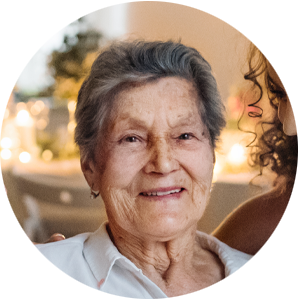 "I'm amazed at how much I can see."
★★★★★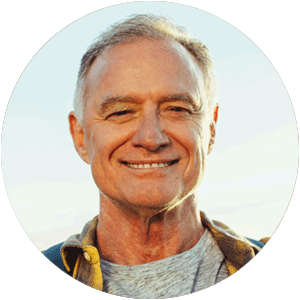 "I made my highest break in years last week. It was 137!"
★★★★★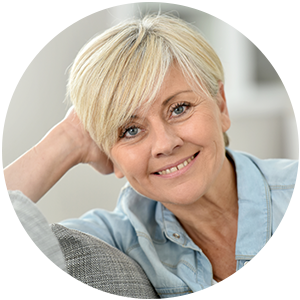 "Thank you for the amazing operations – they have made a wonderful difference. I enjoy seeing the world so well!"
★★★★★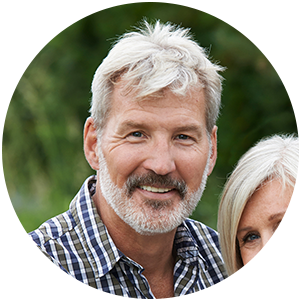 "Thank you for your time and patience. I haven't that much care [afforded] to me, and you have a wonderful team around you.
Once again, big thank you."
★★★★★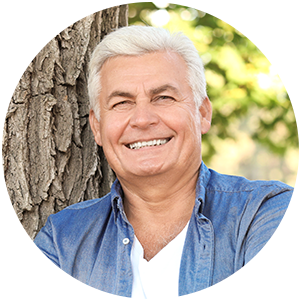 "I would like to thank you for the cataract surgery to both my eyes, which for me have been life-changing. From being barely legal to drive even with glasses, not being able to recognise faces while out walking and not being able to see the racing marks while out sailing, I have been able to consign those to history."
★★★★★
We have replaced the images of real patients who provided these testimonials to protect their privacy.
Don't let post-COVID cataract queues delay you from getting the treatment you need. Save your spot now with a virtual appointment
Meet online or over the phone with surgeon Prof Muhtaseb, and get a clear answer on your cataract surgery options from the comfort of your home. You'll also discover the little known possibility of fixing your reading and/or distance vision at the same as you fix your cataracts. Click the button below now to book your video or telephone appointment.
HOW IT WORKS
Enjoy a life free from cataracts, glasses and contact lenses in three easy steps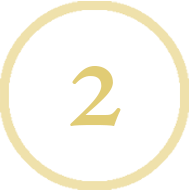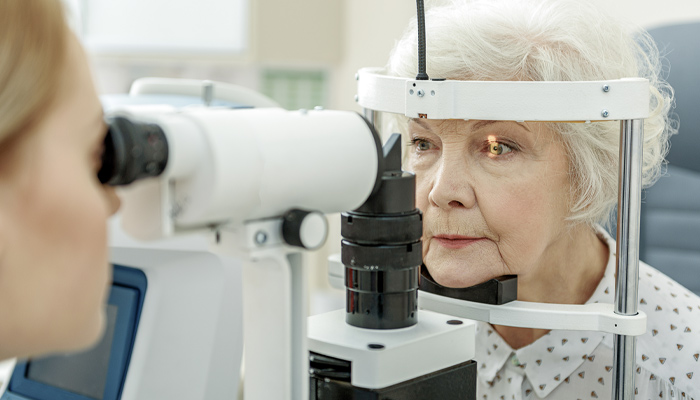 Meet your consultant
I'll see you before treatment to ensure you're a good candidate and treat you at one of my facilities in South Wales or Bristol.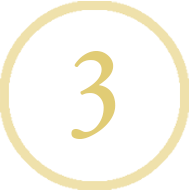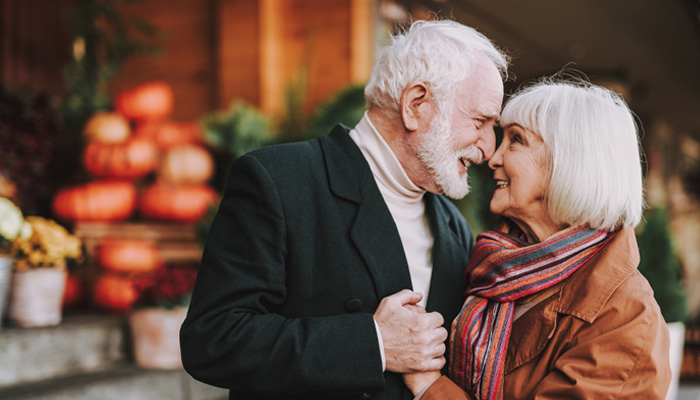 Revitalise your eyes
I'll supervise your aftercare as you begin to experience a life free of cataracts and glasses and contact lenses.
COMMON QUESTIONS
Learn more about eye conditions and eye treatments
AFFILIATIONS AND MEMBERSHIPS
We are proud to be a part of these professional bodies
SOCIAL MEDIA HIGHLIGHTS
Keep up-to-date on all our latest social media activity
ABOUT THE EXPERT
Prof Mohammed Muhtaseb, FRCOphth
Consultant Cornea, Cataract and Refractive Surgeon
iLase is the private practice of Consultant Ophthalmic Surgeon, Prof Mohammed Muhtaseb. Based in South Wales, he is one of the very few ophthalmologists working in the UK who is a fellowship-trained specialist in Cornea, Cataract and Refractive Surgery. He holds full specialist registration with the General Medical Council and was appointed as a Consultant in the NHS in 2006.