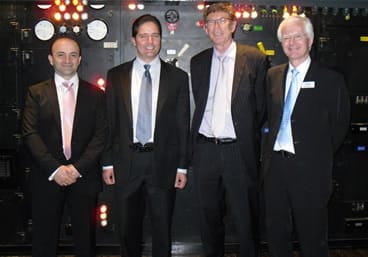 MEETING OF INTACTS USERS
In April 2009 Prof Muhtaseb was one of two international experts in the use of INTACS invited to speak about personal experience in the use of INTACS.
They also discussed approaches to challenging cases and answered questions from delegates. The meeting was held at the Cabinet War Rooms in Central London. Pictured are (left to right): Arnold Flores of Addition Technology, Prof Joseph Colin from France, and Ian Ponsford of Kestrel Ophthalmics.
Share This Story, Choose Your Platform!
Discover the number one mistake patients make when choosing cataract surgery
Most people have cataract surgery without knowing about all the options they actually have surrounding cataract surgery. Unfortunately, most people only find this out after having cataract surgery. The information in this Wales Cataract Guide could save you frustration and worry. Simply click the button below to give us your email and we'll send you this life changing guide:
ABOUT THE EXPERT
Prof Mohammed Muhtaseb, FRCOphth
Consultant Cornea, Cataract and Refractive Surgeon
iLase is the private practice of Consultant Ophthalmic Surgeon, Prof Mohammed Muhtaseb. Based in South Wales, he is one of the very few ophthalmologists working in the UK who is a fellowship-trained specialist in Cornea, Cataract and Refractive Surgery. He holds full specialist registration with the General Medical Council and was appointed as a Consultant in the NHS in 2006.