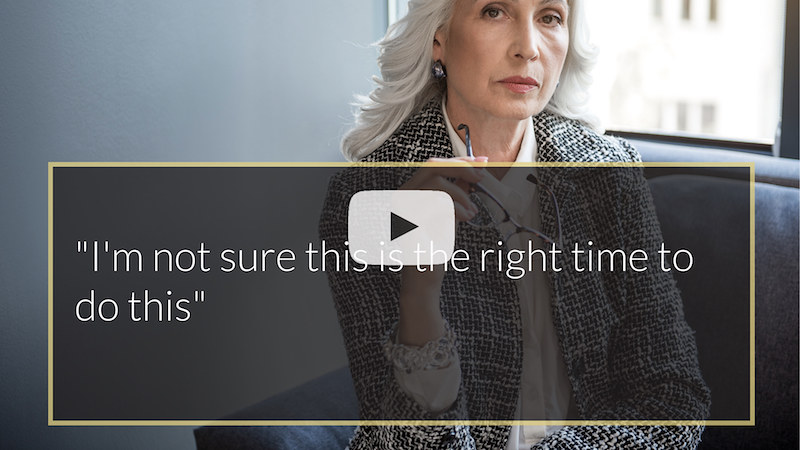 IN THIS VIDEO, PROF MOHAMMED MUHTASEB EXPLAINS THE BEST TIME TO PROCEED WITH A PROCEDURE
"I'm not sure this is the right time to do this"
Many patients spend time considering whether the symptoms that they're experiencing are sufficiently troublesome to compel them to have an initial consultation and undergo surgery. Cataract surgery and refractive lens exchange surgery are elective procedures. The consequences of not having these procedures are a reduction in quality of life or not accessing the improvement in the quality of life that the surgical procedure may afford the patient…
Discover the number one mistake patients make when choosing cataract surgery
Unfortunately, most people only find this out after having cataract surgery. The information in this Wales Cataract Guide could save you frustration and worry. Simply click the button below to give us your email and we'll send you this life changing guide.
There is no compulsion to proceed with a procedure. However, the consultation is a very good starting point to determine your suitability and appropriateness of these surgical interventions. Ultimately, the decision to proceed and the timing of that decision is down to you. But I will work with you so that you have the information you need to make the decision that suits you the best.
Share This Story, Choose Your Platform!
ABOUT THE EXPERT
Prof Mohammed Muhtaseb, FRCOphth
Consultant Cornea, Cataract and Refractive Surgeon
iLase is the private practice of Consultant Ophthalmic Surgeon, Prof Mohammed Muhtaseb. Based in South Wales, he is one of the very few ophthalmologists working in the UK who is a fellowship-trained specialist in Cornea, Cataract and Refractive Surgery. He holds full specialist registration with the General Medical Council and was appointed as a Consultant in the NHS in 2006.