BRING YOUR EYES BACK TO LIFE
What you need to know about getting Refractive Cataract Surgery in Wales
Revive your eyes
Not only have we removed your cataracts, but we've also fixed your reading and distance vision at the same time. You're now experiencing optimum life-changing vision without visual aids.
Confident and content
You're so much more relaxed and content now that you're not limited by reading glasses or varifocal spectacles. Your eyes are no longer letting you down, and you've got your confidence and independence back.
Confident and content
You're so much more relaxed and content now that you're not limited by reading glasses or varifocal spectacles. Your eyes are no longer letting you down, and you've got your confidence and independence back.
Expand your life
That awful cataract cloud has lifted, and the world is brighter and more colourful than ever. Throwing yourself into old and new hobbies is a real delight.
Expand your life
That awful cataract cloud has lifted, and the world is brighter and more colourful than ever. Throwing yourself into old and new hobbies is a real delight.
A new life in technicolour
You've worked hard to get where you are today, and now, with your renewed vision, you can really start to appreciate it. This is your time to do what makes you happy.
A new life in technicolour
You've worked hard to get where you are today, and now, with your renewed vision, you can really start to appreciate it. This is your time to do what makes you happy.
INSURERS
We are proud to be associated with top quality private medical insurance
Discover the number one mistake patients make when choosing cataract surgery
Unfortunately, most people only find this out after having cataract surgery. The information in this Wales Cataract Guide could save you frustration and worry. Simply click the button below to give us your email and we'll send you this life changing guide.
WHO WE SERVE
If you can see yourself below, then we can help you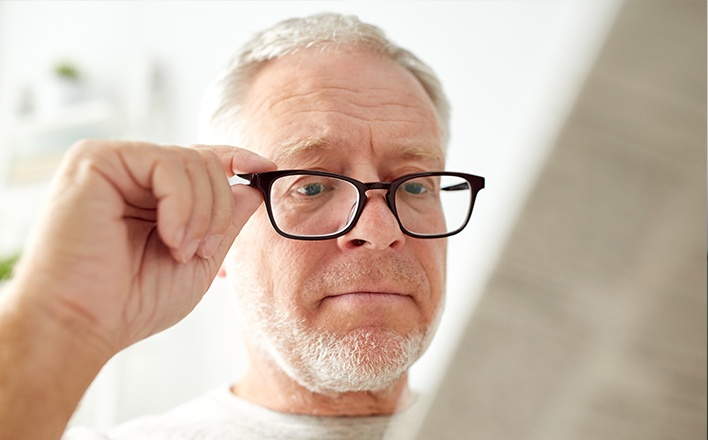 You're over 45 and would love to read again without glasses
Unfortunately, reading glasses or varifocals get in the way of many of the things you most enjoy. Yes, spectacles help, but they are annoying little appendages that you lose or must clean to see clearly.
If you feel annoyed, anxious and limited by reading glasses or varifocal spectacles, we can help. Don't let your favourite hobbies become tiring chores.
Be free from reading specs for good. Experience the liberation from squinting and headaches that you might have already begun to accept as part of life.
Instead, look forward to enjoying everything that your vision has to offer. Whether you enjoy reading, gardening, or the great outdoors, everything looks better when your eyes see as young as you feel.
Get a new lease on life. Contact us today and take the first step towards a better life.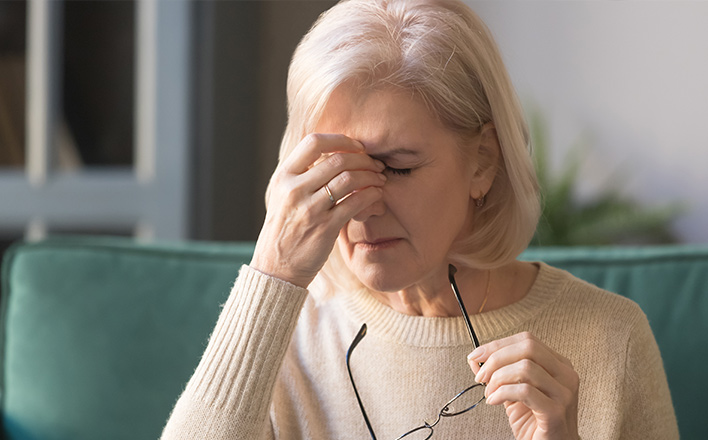 Your vision is yellowing, duller, and cataracts are forming. You feel like your eyes are letting you down
The effect on your life can vary from being slightly frustrating, through to significantly affecting your ability to function independently, or even causing a devastating reduction in vision.
Before you developed cataracts, you were living a full life. You may enjoy the outdoors, have indoor hobbies or enjoy travelling. Or, perhaps you have finished working and are now taking the time to enjoy everything you may have missed when you were busy making a living.
Sadly, your eyes now dull the shine of life's beautiful landscape. The trees, the flowers and even the sky don't seem as bright as they used to look.
Get your life back without the compromise. Experience what life used to look like. Even better, if you've worn glasses or contact lenses, discover the incredible once-in-a-lifetime opportunity that modern cataract surgery affords.
WHAT OUR PATIENTS SAY
We treat patients from all across Wales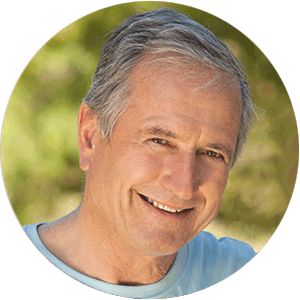 "I would like to thank you most sincerely for the laser surgery you performed to improve my eyesight. It really has improved the quality of my life and I feel like a new person."
★★★★★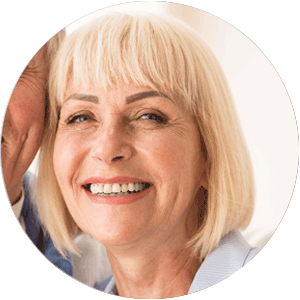 "I was given a choice of lenses and detailed information before making my decision. I am now able to drive and read without glasses. It was entirely painless and the care I received before and after the procedures was excellent."
★★★★★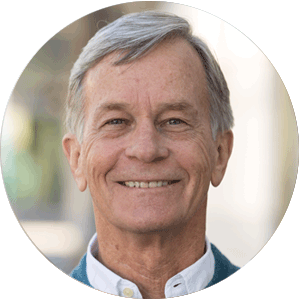 "I was very impressed with the preop eye assessment and the consultation by Mr Muhtaseb explaining the options properly, sensibly and in detail focusing on my individual situation. Surgery (PRK) went well, and the results are excellent."
★★★★★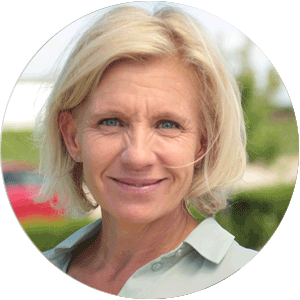 "My vision is really clear. I easily read the Sunday paper without glasses the day after my surgery."
★★★★★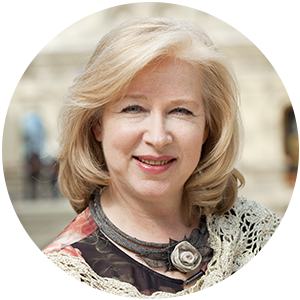 "Today I walked into work, enjoying seeing birds (I hadn't realised how few I'd been seeing). The cloud to my left eye has gone, and I have been able to read, type, teach without needing my glasses once."
★★★★★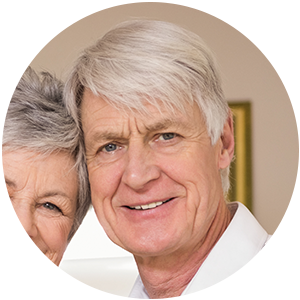 "Thank you so much for your kind and attentive care of my eyesight. Wonderful work! It is now a treat to have good binocular sight again!"
★★★★★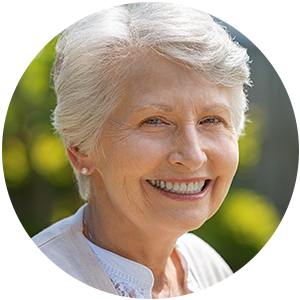 "I am just sending you this message to say that my optician seemed amazed at how well I am able to see and was very happy with everything. Thank you so much. I am really thrilled!"
★★★★★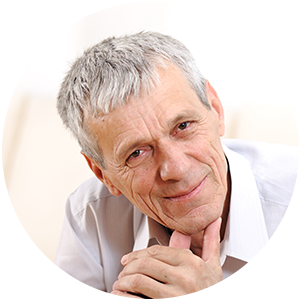 "Mr T. called and asked me to pass a message to yourself stating that he had a marvellous experience with his visit and wanted to thank you very much for your time this morning. He said you were a proper gentleman and that he thought very highly of you."
★★★★★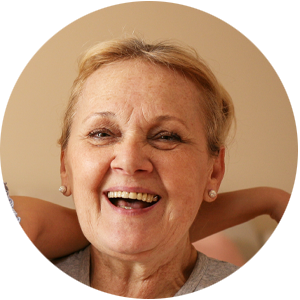 "A very grateful thank you to you and your team for the operations that have enhanced my sight so much. It is a wonderful feeling to have my confidence back both in walking and driving"
★★★★★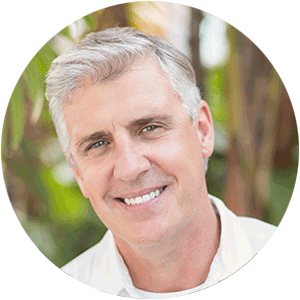 "Many thanks to 'The No. 1 Medic'."
★★★★★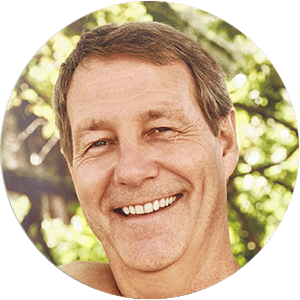 "Thank you so much, you've changed my life forever."
★★★★★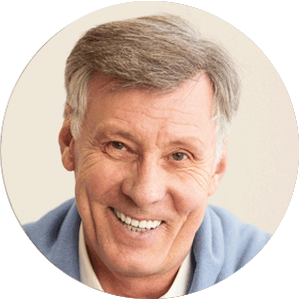 "Mr Mutaseb and his team were very professional , friendly and reassuring and held a no hassle policy on having to follow through with any procedure for laser correction. The procedure could not have run smoother and the after care was excellent."
★★★★★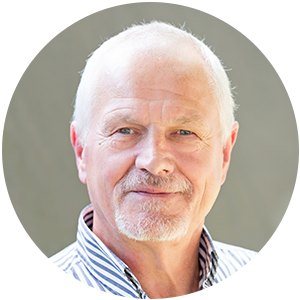 "I'm absolutely delighted with the vision in my eye following cataract surgery. The only problem is that I can no longer hit the golf ball out of sight!"
★★★★★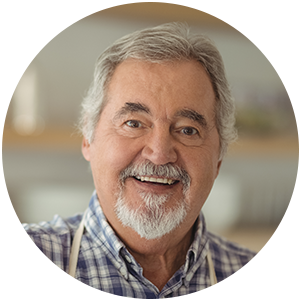 "Thank you for fixing my left eye."
★★★★★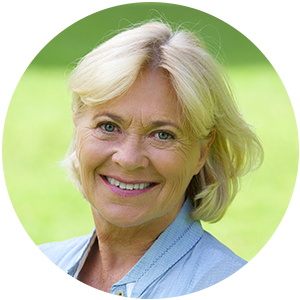 "Thank you so much for the care and attention you gave me during my cataract operation. Much appreciated.
You are the best. Thank you."
★★★★★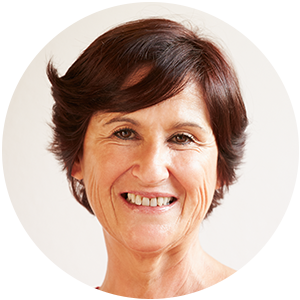 "Thank you for the care, help and being wonderful."
★★★★★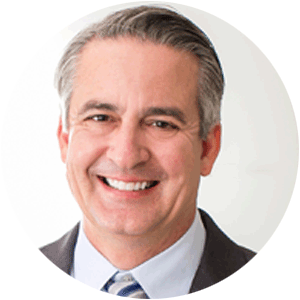 "I am very happy with Mr Muhtaseb's professional, detailed and careful approach to my surgery. I have had successful surgery and am very happy with the result. This has been a life changing surgery for me."
★★★★★
"Thank you for all that you have done. I would not have gone through it without the complete trust I have in you. Thanks again."
★★★★★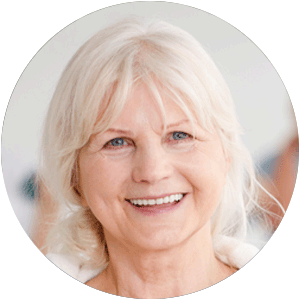 "It's fantastic. I feel like a new person."
★★★★★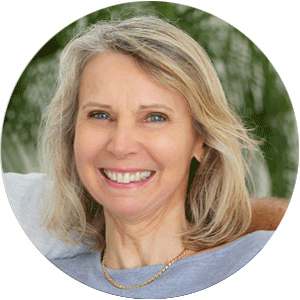 "Thank you for taking such good care of me during my LASIK surgery – I was terrified! I am so pleased with the outcome, which was pretty much instant – it has made such a difference to my life not having to wear glasses all the time."
★★★★★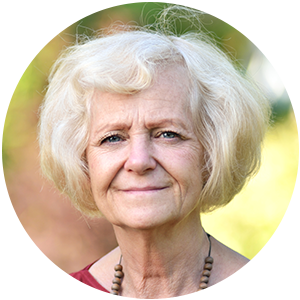 "I would like to thank you for operating to remove my cataracts in both my eyes. It is the first time in my life that I'm able to see without glasses or contact lenses. I've been short-sighted since I was a child when I used to sit at the front of the class in school to see the blackboard. Once again thank you, I'm so grateful to you."
★★★★★
"I reviewed Mrs A in my clinic today, where she tells me she is extremely grateful to you for her recent right cataract surgery. She is absolutely delighted with the result, although very disappointed that she is now able to see the wrinkles in the mirror!"
★★★★★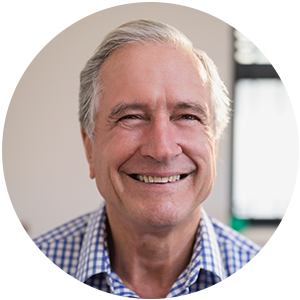 "I would like to take this opportunity to thank you and your surgical staff for making my life so much better after my two cataract operations. It has meant a massive change to my life, both physically and mentally. It is literally like a massive cloud has been lifted from my life and taken me back years."
★★★★★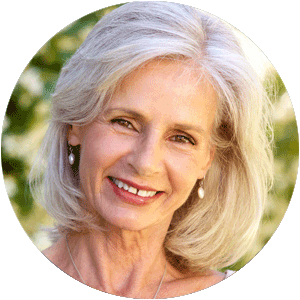 "Many thanks to you and your team for all the kindness, care and expertise shown to me when having my cataracts removed. It is lovely to have a new lease of life."
★★★★★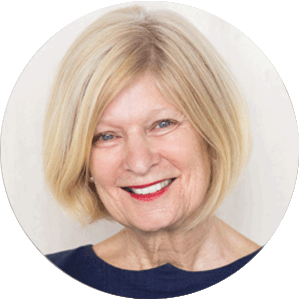 "I can't thank you enough for the gift your ability as a surgeon has given me. I am like a child with a wonderful new toy. I can see the world anew."
★★★★★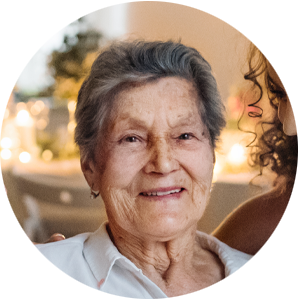 "I'm amazed at how much I can see."
★★★★★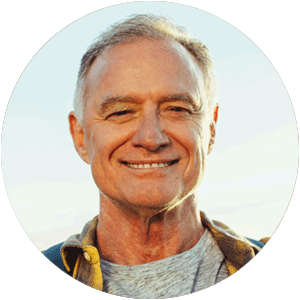 "I made my highest break in years last week. It was 137!"
★★★★★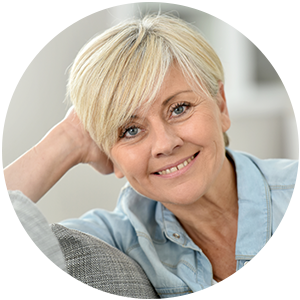 "Thank you for the amazing operations – they have made a wonderful difference. I enjoy seeing the world so well!"
★★★★★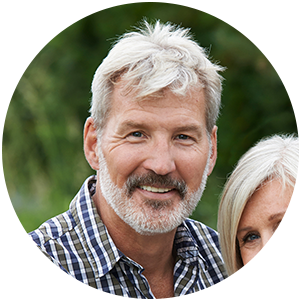 "Thank you for your time and patience. I haven't that much care [afforded] to me, and you have a wonderful team around you.
Once again, big thank you."
★★★★★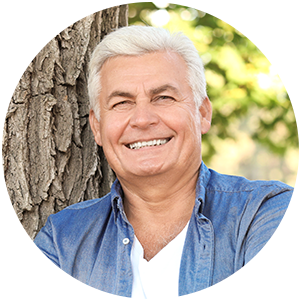 "I would like to thank you for the cataract surgery to both my eyes, which for me have been life-changing. From being barely legal to drive even with glasses, not being able to recognise faces while out walking and not being able to see the racing marks while out sailing, I have been able to consign those to history."
★★★★★
We have replaced the images of real patients who provided these testimonials to protect their privacy.
REFRACTIVE CATARACT SURGERY
In these toggles we explain what you need to know about Refractive Cataract Surgery
When is the right time to have a cataract removed?
A cataract does not need to be "ripe" or "ready" for surgery, as some people may think.
Cataract surgery is appropriate for anyone that has symptoms of cataract, has discussed the benefits and risks of cataract removal with their surgeon, and feels that treatment is the right decision for them.
This decision is very individual as symptoms that are felt to be minor by one person may be extremely troublesome to another person. This is the reason that a detailed discussion with an experienced surgeon is an essential step in deciding whether or not to proceed with surgery.
What's so great about Refractive Cataract Surgery?
With basic cataract surgery provided by the NHS, you will usually be offered monofocal lenses, which have a single point of focus. This means the lens will be fixed for either near or distance vision, but not both.
Refractive Cataract Surgery is different to basic cataract surgery because the main reason for having the operation is to improve the vision without the need for glasses.
Such patients can generally see quite well with their glasses or contact lenses but find using them to be inconvenient or troublesome in day-to-day life, for hobbies and sports, and for work.
With Refractive Cataract Surgery, it is possible to provide good vision without glasses for distance and for reading, as well as for intermediate vision in many cases.
This can be achieved by using a variety of lens implant technologies that come under the broad categories of multifocal, trifocal, and extended depth of focus (EDOF) lenses.
Whatever technology is chosen, the objective is always to individualise the treatment and meet the objectives of the patient.
Laser refractive surgery
Most people having Refractive Cataract Surgery will have considered laser refractive surgery as an option and been told that it will not provide good vision for distance, middle and reading; or they may be above the age of 50 years and have decided that Refractive Cataract Surgery is a better option because it is a one-off treatment since a cataract cannot develop later in life.
With laser refractive surgery it is inevitable that a cataract will develop at some point in time and then a further procedure will be required to remove it.
Surgery works by replacing the natural lens of the eye with a clear plastic lens.
A very small probe uses ultrasound to break the lens into very small segments and remove them from the eye.
There is a thin transparent membrane that surrounds the eye's natural lens, and this is left in place to support the new lens implant. In this way, the new implant is located in the same place as the eye's natural lens that was removed during surgery.
The lens implant has a strength of focus that is chosen to create a clear image on the retina and provide excellent vision after the surgery.
View the animation to learn more about how the surgery works.
With Refractive Cataract Surgery the natural lens of the eye is removed. Without a replacement lens, the vision would be very poor indeed.
Therefore, inserting a new lens implant is what this surgery is all about. The type of lens implant you receive will determine the type of vision you have after your surgery.
Your vision goals
Once you've decided that you are going to have Refractive Cataract Surgery, the most important decision you will make is the type of lens implant you want to replace your natural lens with. This depends on how you feel about needing to use glasses for:
Near activities such as reading, using your mobile phone, seeing labels on packets and prices in shops, sewing and doing arts and crafts, and other close-up tasks
Intermediate distance activities such as using a computer, painting, reading sheet music, seeing a car dashboard, browsing labels in shops
Far distance vision
Finding the perfect fit
The most important step in choosing the correct strength in the lens is called biometry.
Biometry is the set of measurements that are taken before the surgery, usually at the first consultation. The measurements are used to calculate the power of the lens implant that will be used during the surgery.
Several aspects of biometry are crucial in optimising the accuracy of the lens choice and the visual outcome of surgery.
Prof Mohammed Muhtaseb takes biometry extremely seriously and uses the latest technology to take the most accurate measurements which are then entered into the calculation formulae that are shown to give the most accurate refractive outcomes that are closest to the pre-operative planned targets.
One of the most important, and sometimes under-estimated, issues in pre-operative planning is that of astigmatism.
Once the biometry measurements have been taken, Prof Muhtaseb looks specifically for any pre-existing astigmatism and determines if a toric lens implant should be used to minimise post-operative astigmatism. Indeed, if astigmatism is not specifically accounted for during the pre-operative planning phase, the surgery itself can lead to a greater degree of astigmatism post-operatively and the need to use glasses at all times to achieve clear vision.
The lens range
The main types of lens implant are described below:
Monofocal IOL
Providing a single point of focus the distance vision is usually good but glasses are needed for intermediate and near
Enhanced monofocal IOL
Provides good distance vision with a functional level of intermediate vision (e.g. for using the computer); glasses are required for seeing smaller fonts on the computer and for reading up close
Multifocal / Trifocal IOL
Provides the greatest range of focus with good vision at distance, intermediate, and near.
Toric IOL
If you have astigmatism a toric version of the above IOL types may be recommended to achieve the best vision after your surgery. Almost all IOL types are available with a toric correction for astigmatism, and so patients that have astigmatism should be able to choose from the full range of IOL types.
Patients may choose a standard monofocal IOL if they are happy to wear glasses for intermediate and near activities.
However, many patients elect for a more advanced, or premium, trifocal IOL if they like the prospect of seeing in the distance clearly and then being able to read, look at an iPad, and use a computer without needing to look for their glasses.
Refractive Cataract Surgery is very successful, with very high patient satisfaction and extremely low complication rates.
Patients often describe how their vision is much clearer, and colours much brighter after cataract surgery.
In addition, patients often report not realising "how bad the vision had become", because cataracts develop so slowly and it's only after the surgery had been done that they notice the great improvement in vision that allows them to lead a normal and active life once again.
Patients are especially pleased with the choice of outcomes that is offered by the variety of lens implants Prof Muhtaseb is able to make available to his patients.
Each patient's lifestyle, hobbies and requirements are considered very carefully and a management plan is agreed with the patient so they have the best chance of achieving their desired outcome.
Prof Muhtaseb will discuss all treatment options with you, including the options that he feels are not suitable.
This is because he feels you ought to know what is available and have all the information needed to make an informed choice.
Prof Muhtaseb will explain why he believes certain options are appropriate while others may be less optimal, and always allows time for plenty of questions until you are satisfied with the final plan of management.
Step 1. Arrival at the surgery centre and welcomed by friendly reception staff.
Step 2. Admission and initial checks by the nurse, who will also dilate the pupil of the eye to be treated.
Step 3. Prof Muhtaseb will spend some time with you to allow any further questions and to sign the consent forms.
Step 4. If a toric lens is to be used Prof Muhtaseb will carry out a further examination of the eye in preparation for surgery and to optimise alignment of the toric lens
Step 5. The eye will be numbed by using local anaesthetic. This does not hurt. The anaesthetic is given by a very experienced and skilled anaesthetist who will ensure that you are comfortable and relaxed throughout the procedure.
Step 6. Prof Muhtaseb will carry out the cataract removal and lens implant procedure. A transparent plastic shield is placed over the eye at the end of the operation for protection.
Step 7. You will be taken to the recovery area where you will be offered a drink and something to eat, and any companion you have with you will be brought in to see you.
The nurse will provide your post-operative eye drops, instruct you how to instill them, and provide information on what you can and cannot do in the immediate recovery period. You will also be given an instruction sheet that summarises this information. You will also be given a phone number to call if you have any concerns.
Refractive Cataract Surgery is very successful. However, no medical intervention carries a guarantee of perfection and all operations carry an element of risk.
The risks with Refractive Cataract Surgery are very low and most of the issues that can arise are amenable to treatment.
The risk of serious adverse events is very small indeed and this type of surgery remains one of the most successful surgical interventions.
The risks will be discussed with you in detail at your consultation with Prof Muhtaseb.
The results of Refractive Cataract Surgery are remarkably good.
Cataract surgery is one of the most successful and life-enhancing interventions in modern medicine, with a fast recovery and significant improvement of quality of life.
The additional satisfaction that then comes with multifocal lenses is particularly high, as patients are able to see far away and read without glasses for the first time in many years or, in some cases, for the first time in a lifetime.
Don't let post-COVID cataract queues delay you from getting the treatment you need. Save your spot now with a virtual appointment
Meet online or over the phone with surgeon Prof Muhtaseb, and get a clear answer on your cataract surgery options from the comfort of your home. You'll also discover the little known possibility of fixing your reading and/or distance vision at the same as you fix your cataracts. Click the button below now to book your video or telephone appointment.
HOW IT WORKS
Enjoy a life free from cataracts, glasses and contact lenses in three easy steps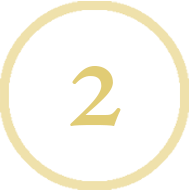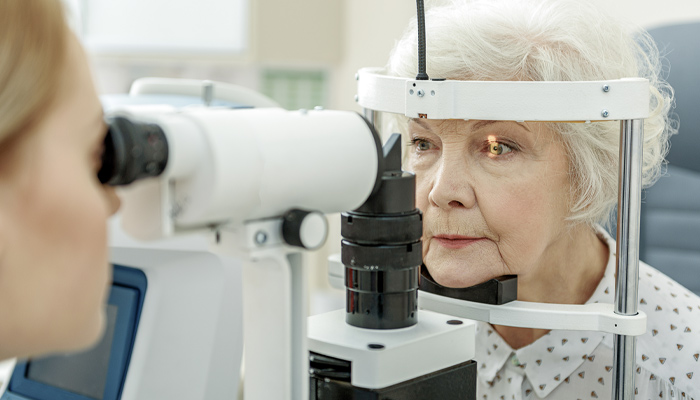 Meet your consultant
I'll see you before treatment to ensure you're a good candidate and treat you at one of my facilities in South Wales or Bristol.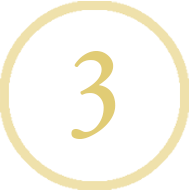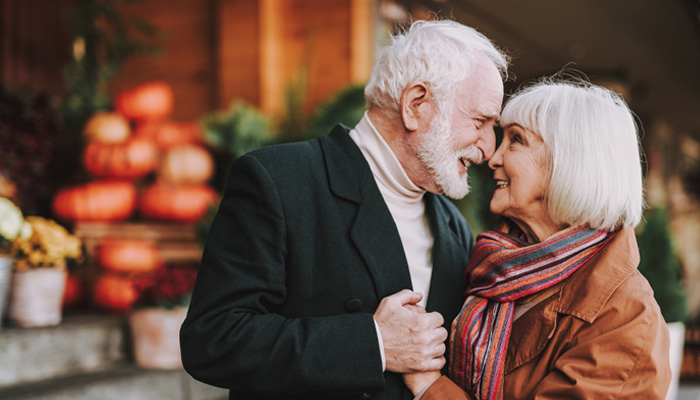 Revitalise your eyes
I'll supervise your aftercare as you begin to experience a life free of cataracts and glasses and contact lenses.
COMMON QUESTIONS
Learn more about eye conditions and eye treatments
FOR MORE INFORMATION ABOUT CATARACT SURGERY
Educate yourself further about cataract surgery by reading the links below
If you know you have cataracts, you may be interested in how cataract surgery works. This NHS overview will provide you with that information. Click here for more on this.
Did you know that driving with cataracts could carry prosecution if your vision is not up to the legal standards required for driving. Click here for more information.
The use of femtosecond lasers within cataract surgery is becoming more common. Femtosecond lasers are used to minimise the use of surgical blades and needles providing precision and micron accuracy. Click here to read more about cataract surgery in London.
There is a 98 – 99% likelihood of undergoing laser assisted cataract surgery without complications that may permanently affect your best possible vision. Click here to read more about cataract surgery in Brisbane.
Lifestyle cataract surgery is a safe and effective treatment for many middle-aged patients with high refractive errors. Most patients with cataract are suitable to have it removed. Yet, there are other factors to consider before entering the surgical theatre. Click here to read more about cataract surgery in Melbourne.
Cataracts often develop slowly and painlessly. They can affect your vision and ability to do day-to-day tasks without you realising it. We can sometimes correct this gradual decline in sight with an up to date pair of glasses. More often than not, the glasses prescription continue to change, and the new pair of glasses is very soon obsolete. Click here to read more about cataract surgery in London.
AFFILIATIONS AND MEMBERSHIPS
We are proud to be a part of these professional bodies
SOCIAL MEDIA HIGHLIGHTS
Keep up-to-date on all our latest social media activity
ABOUT THE EXPERT
Prof Mohammed Muhtaseb, FRCOphth
Consultant Cornea, Cataract and Refractive Surgeon
iLase is the private practice of Consultant Ophthalmic Surgeon, Prof Mohammed Muhtaseb. Based in South Wales, he is one of the very few ophthalmologists working in the UK who is a fellowship-trained specialist in Cornea, Cataract and Refractive Surgery. He holds full specialist registration with the General Medical Council and was appointed as a Consultant in the NHS in 2006.