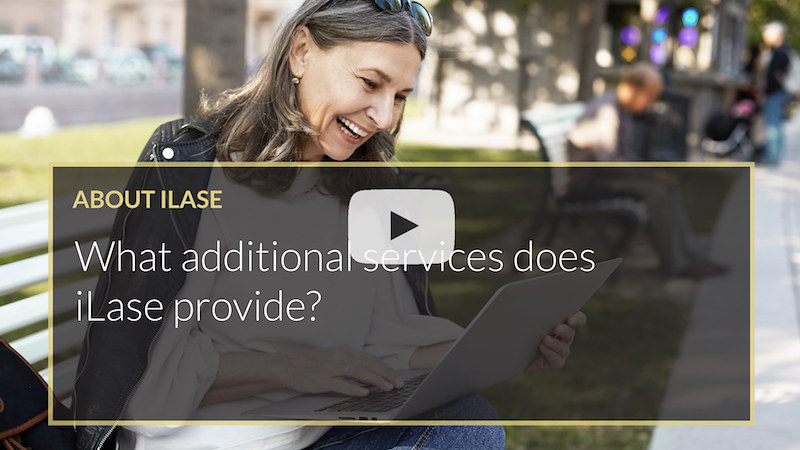 IN THIS VIDEO PROF MOHAMMED MUHTASEB DISCUSSES ADDITIONAL SERVICES
What additional services does iLase provide?
A comfortable and easy eye treatment journey
In my practice, we try to make your overall eye treatment journey as comfortable and as easy as possible.
Having a medical intervention or surgical intervention can carry with it a certain degree of stress and anxiety, and that's completely understandable. So, we try to make things like getting to us and getting home from us on the day of surgery, as easy as possible.
Interest-free payment options
On the financial side, there are interest-free payment options which we can discuss with you if that's something that you want to learn more about…
Discover the number one mistake patients make when choosing cataract surgery
Unfortunately, most people only find this out after having cataract surgery. The information in this Wales Cataract Guide could save you frustration and worry. Simply click the button below to give us your email and we'll send you this life changing guide.
Your personal driver on the day of surgery
We have patients that come from quite a distance away from us within South Wales. Either towards the east, on the English border, or towards the west and the coast of Pembrokeshire and Carmarthenshire. Getting to us on the day of surgery and getting home again can be problematic, particularly if you don't have relatives or friends that you can rely on.
On the day of surgery, we will offer you transport, to pick you up at home, in quite a nice vehicle, bring you to us, wait for you, and then take you back home again. And we do that for you at no extra charge.
Discounted accommodation, spa & restaurant
We also have corporate links with the local St David's voco hotel, here in Cardiff Bay. You can get discounted accommodation and discounted rates on the local spa and restaurant. So, if you're coming from a distance, and getting to us and back again on the same day is problematic, you can make the most of that service.
The surgeon's private phone number
We try to make life as easy as possible. You will also get direct access to me after the surgery and have access to my phone number so you can call me whenever you want and I'll answer small questions or more important questions. I don't mind answering the phone at any time of day or night. You will also have direct access to my PA from the first contact all the way through to discharge, and afterwards if needed.
You don't have to go through hospital switchboards and leave voicemails because we close at five o'clock and so on. Within reason, you can contact us directly, and we'll always get back to you and answer your questions as rapidly as possible.
Close links with optometrists across South Wales
We also have pretty close links with a lot of optometrists across South Wales, as a result of my work in educating optometrists. I'm a registered provider of continuing education for optometrists, and I provide lectures in various locations across South Wales. I've also set up modules on the MSc in clinical optometry for Cardiff University, which are still being delivered with good uptake. My practice is relatively well-known across South Wales, and we work very closely with optometrists to ensure that patients receive appropriate information before they come to us and that they're well looked after once surgery has been completed.
I invite you to contact my practice by calling the phone number provided. We can start the process of consulting and determining your suitability for the interventions that we can provide, and hopefully get you to a point where you're achieving your outcomes and enjoying life without cataracts and without needing your glasses and contact lenses.
Share This Story, Choose Your Platform!
ABOUT THE EXPERT
Prof Mohammed Muhtaseb, FRCOphth
Consultant Cornea, Cataract and Refractive Surgeon
iLase is the private practice of Consultant Ophthalmic Surgeon, Prof Mohammed Muhtaseb. Based in South Wales, he is one of the very few ophthalmologists working in the UK who is a fellowship-trained specialist in Cornea, Cataract and Refractive Surgery. He holds full specialist registration with the General Medical Council and was appointed as a Consultant in the NHS in 2006.