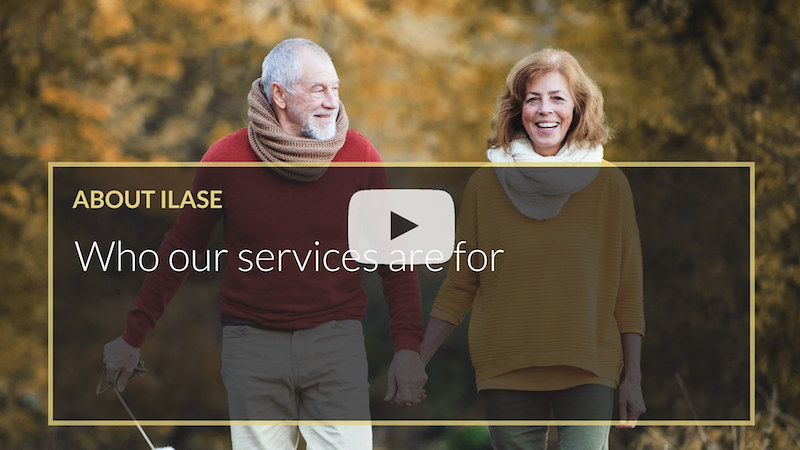 PROF MOHAMMED MUHTASEB EXPLAINS WHO BENEFITS MOST FROM OUR SERVICES
Who are our services for?
In my practice, I see patients with a variety of anterior segments or front of the eye complaints and of course cataract patients and patients seeking refractive surgical correction.
They want to be much less reliant on their glasses for distance vision and reading, than before they came to see me.
The type of patients I see ranges from those with minor or mild complaints or symptoms such as dry eye or eyelid inflammation (blepharitis), which can be relatively straightforward to advise on and treat, through to patients with quite advanced corneal disease who may need corneal transplant surgery…
Take the first step to understand your unique cataract surgery options
Most people don't get given information about all the options they actually have surrounding cataract surgery. Did you know it is not only possible to fix your cataracts but you can often fix your reading and/or distance vision at the same time? Click the button below to request a personal consultation and get clear on all of your options.
Refractive cataract surgery and lens exchange
The bulk of my practice focuses on cataract and refractive lens exchange surgery.
Patients who have got a cataract and have noticed a reduction in the quality of their vision such as a clouding, fogging or misting, who are developing glare and halos around lights at night so that driving is becoming problematic, often come to see me so that they can get back to the life that they had before developing the cataract.
And then there are the refractive lens exchange patients who are really quite fed up with having to use their glasses and contact lenses all the time.
My practice is open to a range of patients. Still, the bulk of what I do is to do with cataract and refractive lens exchange and offering patients a wide variety of lens implant choices so that they get the outcome that they want and that best matches their lifestyle and requirements.
I think it's very important for anyone considering cataract surgery or refractive lens exchange surgery that they are aware of the number one mistake that people make before they have the surgical intervention. It's a mistake that people only know about once the procedure has been completed.
Share This Story, Choose Your Platform!
ABOUT THE EXPERT
Prof Mohammed Muhtaseb, FRCOphth
Consultant Cornea, Cataract and Refractive Surgeon
iLase is the private practice of Consultant Ophthalmic Surgeon, Prof Mohammed Muhtaseb. Based in South Wales, he is one of the very few ophthalmologists working in the UK who is a fellowship-trained specialist in Cornea, Cataract and Refractive Surgery. He holds full specialist registration with the General Medical Council and was appointed as a Consultant in the NHS in 2006.