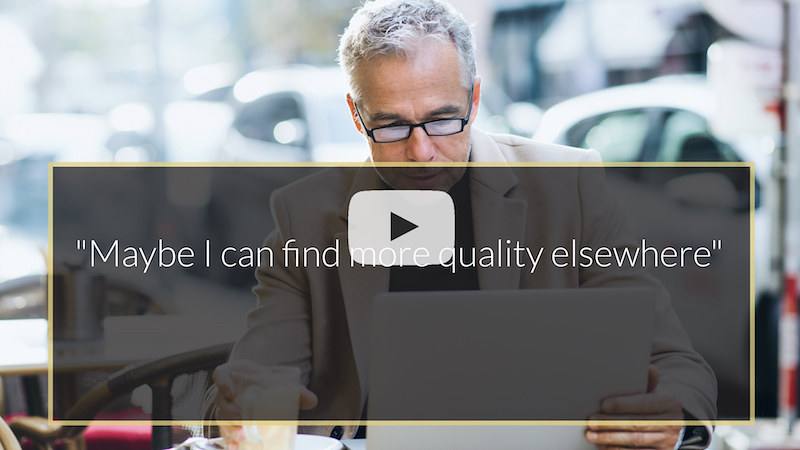 IN THIS VIDEO, PROF MOHAMMED MUHTASEB TALKS ABOUT HOW IMPORTANT IT IS TO HIM TO PROVIDE A HIGH-QUALITY SERVICE
"Maybe I can find more quality elsewhere"
The quality of service and the quality of surgical interventions is of paramount importance to all patients. And I assure you, it's of absolute paramount importance to me. 
From my early days as a training doctor, I have placed great emphasis on providing a high-quality service.
I have:  
Developed a risk stratification system for cataract surgery and used it to mitigate risks and to improve the quality and safety of 

cataract surgery

 and 

refractive lens exchange surgery

I conduct ongoing clinical research 

I am a visiting professor of corneal and cataract and refractive surgery at the University of South Wales

I train junior doctors

I pay attention to the fine details during the preoperative assessment, recommendation stage, surgical planning, surgery, and postoperative aftercare 
If you'd like to know more about how I ensure a high-quality service, or if you'd like information on a particular procedure, I invite you to book a consultation. Here we can have an in-depth discussion, and I can give you all of the information you need. 
I look forward to seeing you there and guiding you through the journey to achieving your desired postoperative outcome.
Share This Story, Choose Your Platform!
ABOUT THE EXPERT
Prof Mohammed Muhtaseb, FRCOphth
Consultant Cornea, Cataract and Refractive Surgeon
iLase is the private practice of Consultant Ophthalmic Surgeon, Prof Mohammed Muhtaseb. Based in South Wales, he is one of the very few ophthalmologists working in the UK who is a fellowship-trained specialist in Cornea, Cataract and Refractive Surgery. He holds full specialist registration with the General Medical Council and was appointed as a Consultant in the NHS in 2006.