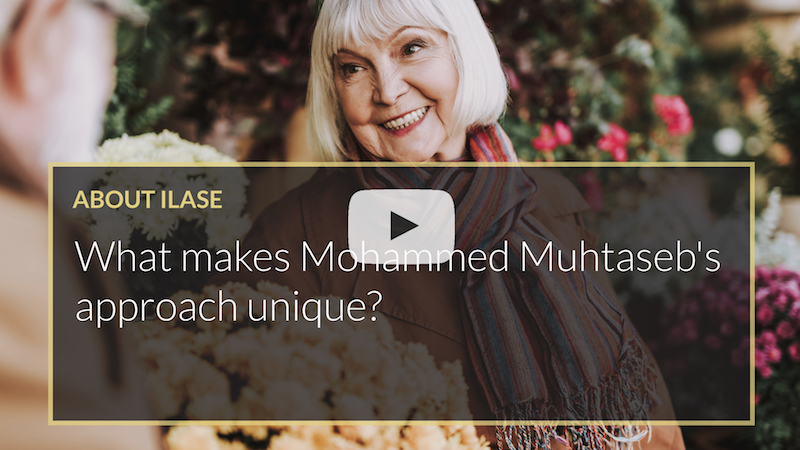 IN THIS VIDEO, PROF MOHAMMED MUHTASEB EXPLAINS WHY HIS APPROACH IS UNIQUE
One of the important aspects of what I do and one of the real drivers for me undertaking my practice is that I absolutely want to ensure that every patient gets a full range of information about the kind of procedures that are available to them, regarding refractive cataract surgery and refractive lens exchange surgery. In particular, I want them to understand the range of lens implant options that are available to them, what the suitability criteria are, what they can achieve after the surgery, and what can be achieved in terms of correcting near-site, long sight and astigmatism.
Take the first step to understand your unique cataract surgery options
Most people don't get given information about all the options they actually have surrounding cataract surgery. Did you know it is not only possible to fix your cataracts but you can often fix your reading and/or distance vision at the same time? Click the button below to request a personal consultation and get clear on all of your options.
I feel that getting the knowledge preoperatively, prevents any disappointment, and that's a real driver for me, doing what I do, in the way that I do it.
There's a great deal of disappointment if a patient has a perfectly successful cataract operation with a monofocal lens implant, and then finds out later that multifocal lens implants exist. They discover that they could have had something that gives them a greater degree of freedom from glasses, so they don't have to wear them for reading and to use the computer. I see patients who have been in that position and then come to me to try and correct it.
I invite you to book a consultation to determine your suitability for refractive cataract surgery or refractive lens exchange. It's the only way to determine your suitability for these procedures and to have an in-depth discussion regarding the risks and benefits of each of them. I look forward to seeing you there and taking you through the journey to achieving your desired postoperative outcome.
Share This Story, Choose Your Platform!
ABOUT THE EXPERT
Prof Mohammed Muhtaseb, FRCOphth
Consultant Cornea, Cataract and Refractive Surgeon
iLase is the private practice of Consultant Ophthalmic Surgeon, Prof Mohammed Muhtaseb. Based in South Wales, he is one of the very few ophthalmologists working in the UK who is a fellowship-trained specialist in Cornea, Cataract and Refractive Surgery. He holds full specialist registration with the General Medical Council and was appointed as a Consultant in the NHS in 2006.