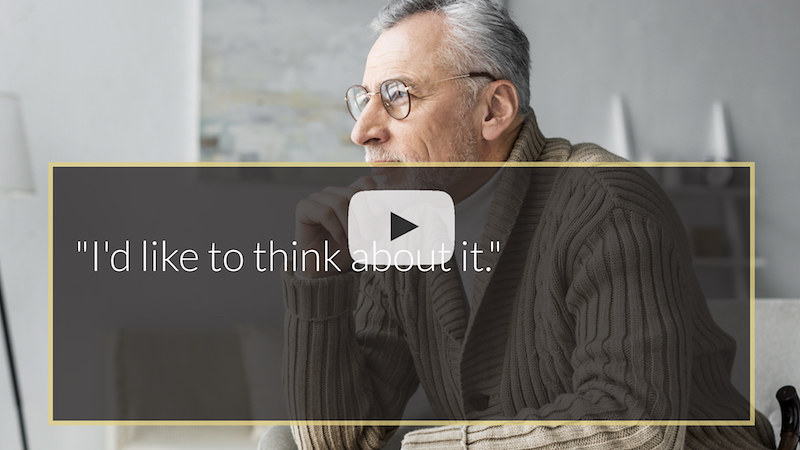 IN THIS VIDEO, PROF MOHAMMED MUHTASEB EXPLAINS THAT A CONSULTATION GIVES PATIENTS A BETTER IDEA OF THE REQUIREMENTS AND POTENTIAL OUTCOMES THAT HE CAN ACHIEVE AFTER SURGERY
"I'd like to think about it"
A number of patients who attend for a consultation tell me that they'd been considering some kind of cataract or refractive surgical intervention for some years. Often their considerations are based on information that they've either read online or have found in newspapers and are not really based on fact. The consultation is a very good way to get a clear assessment of the patient's requirements and how accurately we could achieve the desired outcome postoperatively…
Discover the number one mistake patients make when choosing cataract surgery
Most people have cataract surgery without knowing about all the options they actually have surrounding cataract surgery. Unfortunately, most people only find this out after having cataract surgery. The information in this Wales Cataract Guide could save you frustration and worry. Simply click the button below to give us your email and we'll send you this life changing guide:
I provide written information after the consultation so that patients can take that home and read about it. I include in that written summary information which is specific to a given patient, their examination findings and their postoperative requirements.
The consultation provides information which you can take home and base your further considerations on. After that, whether you decide to proceed or not, or come back and see me a year or five later is up to you. As long as you're basing your considerations on a clinical examination with an experienced surgeon, that is what matters most. 
I invite you to book a consultation so we can have an in-depth discussion regarding your particular motivations and concerns, and I can give you all of the information you need.
I look forward to seeing you there and guiding you through the journey to achieving your desired postoperative outcome.
Share This Story, Choose Your Platform!
ABOUT THE EXPERT
Prof Mohammed Muhtaseb, FRCOphth
Consultant Cornea, Cataract and Refractive Surgeon
iLase is the private practice of Consultant Ophthalmic Surgeon, Prof Mohammed Muhtaseb. Based in South Wales, he is one of the very few ophthalmologists working in the UK who is a fellowship-trained specialist in Cornea, Cataract and Refractive Surgery. He holds full specialist registration with the General Medical Council and was appointed as a Consultant in the NHS in 2006.